Marty Simonich
Eden, Utah

2001 Suburu Legacy Sedan Outback
Odometer - 578, 000 miles
Purchase back in 2001 @ Suburu dealer - Ogden Utah

I have traveled many miles to Western United States. My work is approx 60 miles from Eden Utah to Promontory Point Utah.

I work with testing Rockets from Space Shuttle to the New SLS Rocket.
My car had a used engine installed @ 375,000 & minor repairs brakes, CV joints, etc.

I have replaced oil/filter every 5,000 miles.


My car has traveled in extreme temps from 119 deg (2 weeks) ago - Mohave desert to cold temps -28 degrees (Wellsville Utah).

Have traveled to Elevations above 10,000 feet Glacier National Park & below sea level - Mohave.

Approaching the 600, 000 mileage soon.

Please submit my information & see if Suburu can place my car on a Marketing plan that I can benefit from.

Thank you!
Marty Simonich

From historical perspective, we had not heard from this guy for almost five years. See his entry in the over 400,000 miles section.


On Jun 18, 2016, at 7:31 PM, Michael Zifcak wrote:
Friday afternoon turned out to be a big event on auto row in Petaluma, CA. All of the mechanics nearby came over to check out the odometer and witness the test driver roll the car to 499k, and he kindly left me the final mile to cover myself. The shop was so impressed with the accomplishment that my repair bill was cut in half.---Maybe that makes a good story on their part.
________________________________________


On Jun 18, 2016, at 4:13 PM, Michael Zifcak wrote:
500k at 5:30 pm yesterday in Downtown Petaluma. ('95 Impreza purchased new in '96) Original engine (never rebuilt, no replacement parts, no repairs---oil changed every 7500 miles per manual instructions) 5 alternators, 5 sets of tires (4 Michelin), 4 batteries (3 Die-Hards), 3 mufflers, 3 windshields and 3 fuel pumps; rebuilt trany @ 472k and new radiator @ 488k. 20 transcontinental round-trips. Onward!

(Click to see attachments.)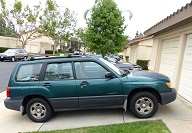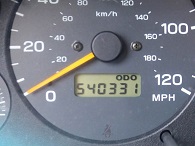 Theresa Schneider updated us today via FB on her 99 Forester. It had a new motor put in at *only* 461k. So the race is on to 600k.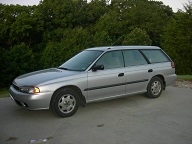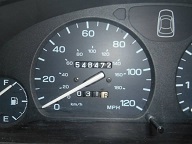 This half-mil mile entry was submitted today (1/3/14) by Sandra Pendleton Smith via our Facebook group https://www.facebook.com/groups/112092402678/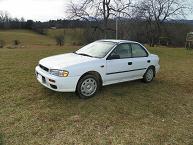 Richard,

First of all I wanted to let you know that when I read what I wrote in the guest book last night I realized I had made a typo. It should have read 547,000 instead of 548,000. I replied to my own post and posted a correction. Please change it on the original message if you can. Or if you just give me a couple of weeks it will be correct anyway!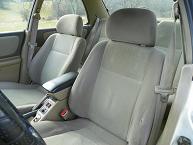 Here are the pictures for the website of my 2000 Impreza. She has over 547,000 miles on her and is still going strong. As I wrote in the guest book last night "Sue" has been through it all. She is the last of a fleet of 25 Imprezas that were used to transport blood and lab specimens for hospitals and clinics. It has been hit at least 4 times, been attacked by homicidal deer 3 times, and was once vandalized with a hammer. I once ripped the fender, grill, headlight assembly, and bumper guard the rest of the way off after it had been hit in a snowstorm then finished my blood transport route. Medical fleet vehicles take a beating, they never stop and suffer a lot of abuse. But Sue just keeps on going and going.

Thanks for the site! Mike Metzler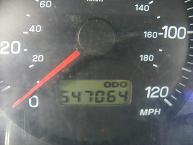 > To: Mike M. > Subject: Thank you for signing my Guestbook > From: richard@subaruhighmileageclub.com > Date: Sat, 4 Feb 2012 20:49:36 -0800read > > Thanks for signing my Guestbook! I hope you enjoyed visiting my Website. Please come back soon! >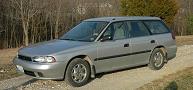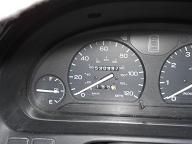 Richard,
Attached is my odometer pic. My little car looks just the same as the pics you already have of her. Still going strong at 60 miles a day!!

Thanks!
Sandra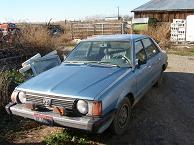 My 1981 Subaru DL just passed 510,000 miles yesterday. My wife and I purchased it in 1981, it had 141 miles on it. It actually has several thousand more miles on it that were added while I was waiting to replace a faulty odometer cable. The engine is original, however I've replaced water pump 2x, radiator, heater ...core, clutch 2x, front axles, alternator, and repaired transmission. Nothing done to the engine other than oil and filter changes at regular intervals.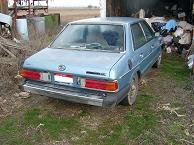 Richard,

I finally passed 510,000 miles on my 81 Subaru. I haven't put too many miles on it the past several years as we had purchased a 2005 Subaru Legacy Wagon and put almost 80,000 miles on it before we got rear ended in it last month and it was totaled. We walked away without any apparent serious injuries, but some sore backs, aches and pains. Meanwhile I had been using my 81 Subie for shorter trips in my farming operation. I have now been reassigned to it full time and I really enjoy it and it still gets 30+ mpg. I'm attaching some pictures of it I took this morning. I posted a picture of the odometer reading to face book just a little while ago too.

Mike Chase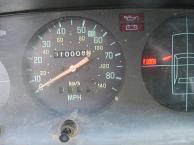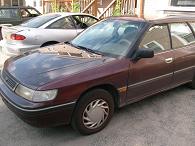 Richard,

Sorry it has taken so long to get back to you.

My '94 Legacy L has 516000+ on it now.

It is a 2.2l 5spd manual.

I bought it in Sep '02 in Georgia (via ebay) with 145000 on it. (paid about $3200 for it)

When I bought it the previous owner told me that the clutch was starting to act up. a few months later, I had my mech replace the tranny with a used one that had about 100k on it. I got another 120k out of that tranny and replaced it with another used one at approx 275k. Last month I did it again. Each of these jobs ran $6-800

Two years ago, a pulley in the timing belt system failed (disentrigrated). Unfortunatly, I was on the road and had no choice but to take it to Subaru. Tat ended up being about $1100.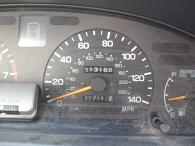 I have replaced the PS pump (used) and put on two used alternators.

Obviously, I have had to do brakes, tires, wipers, etc.

I try to do oil changes every 3000, but I am on the road so much, that it tends to run 3500-5000.

The body is starting to show signs of rust. No holes, but bubbling around tire wells, hood, and tailgate.

The miles I drive this car are diminishing, as I am using my wife's '99 Forester (202000) more.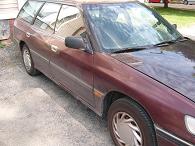 I just bought a '97 Leg, (again via ebay) that has 148k , 2.2l mauual. It will probably become my primary vehicle if it works out to be as reliable as the '94.

With the purchase price, major and minor repairs, insurance, and maintenance costs plus fuel, the '94 has cost me about 17 cents a mile to drive, over the life of the car.

If you or any members have any questions or comments, feel free to send them to me, but please be patient, it may take a while for my reply.

Peter Carbee
We've decided to celebrate the first Subaru in this category by including the emails from the people who first told me of this gentleman's accomplishment: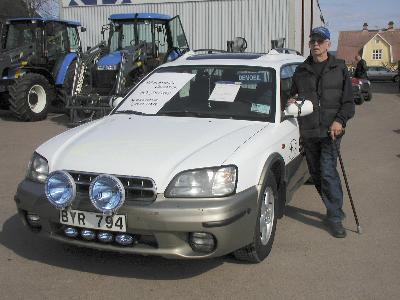 Subj: HIGH mileage
Date: 5/16/2005 3:30:28 PM Eastern Daylight Time
From: eheise@jubii.dk
To: shmc001@comcast.net

Hi Rich!

My Scandinavian neighbor is doing the Subaru brand proud: The link below is from the Swedish Subaru website. Basically it tells the story of a salesman who has covered an amazing 800,000 km in his Outback! Half the time towing a caravan! He uses the car to deliver the caravans with.

http://www.pressinformation.com/subaru.html

The car has just been to a state inspection in April and passed with no remarks. It's still running original engine, gearbox, springs, dampers, and exhaust. The only main repair has been headgaskets....at 680,000 km. A front CV joint and both rear wheel bearings have also been replaced.

Pretty good going, eh?

Emil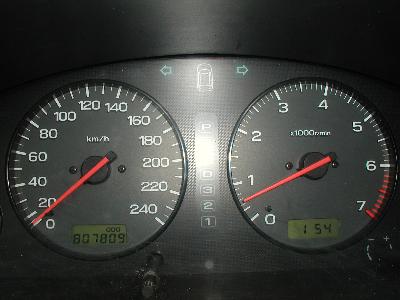 Subj: Subaru High Mileage Club
Date: 5/17/2005 9:44:34 PM Eastern Daylight Time
From: Jon.in.CT@ATT.NET
To: shmc001@comcast.net

The importer/distributor of Subarus in Scandanavia issed a press release today that might qualify for an entry on your site's "Some interesting Subaru stories ..." page. The release is at http://pressinfo.vegasys.net/servlet/VSP?id=subaru&lang=sv&page=clipitem .vsp&$dialog.IDITEM=C000000100 and includes pictures, history, validation, etc..

Essentially, a driver in Sweden bought a used 1999 Outback in 2000 with 12,000 km on the odometer. His most recent safety inspection shows that he had 807,801 km. He can only use his left foot to drive because of a birth defect. He's "retired" but freelances delivering camper trailers throughout Sweden, so about half those km were spent towing trailers.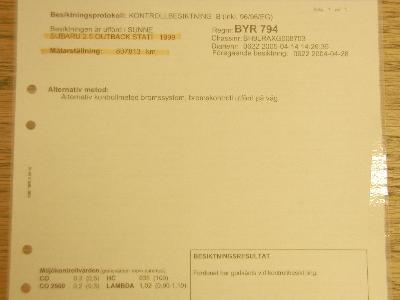 Subj: Roger Söderberg in Sweden
Date: 5/18/2005 4:32:40 AM Eastern Daylight Time
From: mats@genberg.se
To: shmc001@comcast.net
CC: tlillrud@im-nordic.com, dpersson@im-nordic.com

Dear Mr Kahn

I handle PR matters for Subaru in Sweden, and received your e-mail sent to Dan Persson of International Motors in Sweden.

Roger Söderberg does not speak english, but I am sure he would be extremely flattered by sticker and web-site presence.

I do not know if you have read the full press-release in English, but it can be found at

http://www.pressinformation.com/servlet/VSP? id=subaru&lang=sv&page=clipitem.vsp&$dialog.IDITEM=C000000100

Any mail you would like to send can be sent to

Sunne Bil & Maskin AB
att: Staffan (Roger Söderberg)
Box 281
SE-686 26 SUNNE
SWEDEN