Subaru-related news items you might find of interest:


From: info@scoobysprint.com [mailto:info@scoobysprint.com]
Sent: Friday, September 18, 2009 6:40 AM
To: shmc001@comcast.net
Subject: ScoobyFest 09 - This Sunday - What's in store?

We're set up and ready!

This year's ScoobyFest, at Elvington Airfield this Sunday the 20th is set to be the best Scooby event so far!

Scooby Sprint Championship Final
Entries sold out long ago, so this is set to be a packed final.

- The constructors championship is going down to the wire, with Tracktive and Scooby Clinic are seperated by 3 points!

- Rob North and Kevin Horsley are seperated by 1 point in the Privateer's championship!

- Andy Forrest Perforamnce is trailing the Modified Class championship by a single point!

- And a total of SIX drivers with a mathematical chance of taking the overall driver's championship, with this double-points final!

How often does THAT happen in a motorsport series?!

The 2009 Scooby Shootout 1/4 Mile Drag race is offering unlimited entries this year, so bring your scooby along and have a go, or just come and watch the fastest Subarus on earth tearing up the tarmac.

We're very proud to say that Colin McRae's actual Impreza WRC car has been kindly loaned to us by Prodrive, and will be on display, so come and take this opportunity to see it in the flesh and get a photo or two.

To continue the WRC theme, Scooby Sprint has been selected to test some new timing technology used on the World Rally Championship. So the Scooby Sprint competitors will sit on the start line and watch those famous WRC Start Lights count them down into the stage. Get up close and personal with the timing gear and team you see on the TV!

I really hope you have a great day, and we all look forward to seeing you there.

Cheers
Simon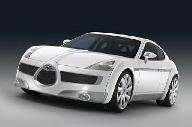 Tell me Subaru isn't getting daring! Here is a 3.0L flat six twin turbo putting out nearly 400 hp! For the complete story from the 73rd Geneva International Motor Show, click here.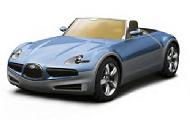 Would you like a Subaru that looks like this? If so, do whatever you can to convince the Subaru of America folks to bring it here. They're talking about giving it a hybrid powerplant, full-time AWD (it IS a Subaru, after all) and a bunch of other stuff. There is talk of making a car like this as a hybrid. Unfortunately the latest news (as of 1/10/08) is I can't find any evidence of this sports car anywhere.
8/8/2003: Fuji Heavy group adopts Subaru brand logo
Fuji Heavy Industries, the Japanese manufacturer of transportation and aerospace-related products - and the company behind of Subaru cars has adopted Subaru's six-star ('mutsuraboshi') emblem as its new corporate symbol. The company celebrated its 50th birthday on July 15.

Other Subaru news is available there, by scrolling to the bottom of the page and clicking on the BACK button

Only two compact SUVs scored "good" in crash tests. Guess what one of them was? Better yet, don't guess, click here to find out

16/1/2003: Fuji Heavy, JATCO in CVT joint venture
-------------------------------------------------
Fuji Heavy Industries and transmission supplier Jatco said will set up a company to develop and produce continuously variable transmissions (CVTs) for minicars and subcompacts.
Subj: Re: Subaru police cruiser?!?
Date: 5/14/2002 7:16:04 PM Eastern Daylight Time
From: fredsted@pc.dk
To: shmc001@comcast.net

Italians, known for their performance-car industry, have chosen Subaru for Road-policing in Southern Italy. http://www.carenthusiast.com/2000/subaru/articles/italy_police.html tells the story.