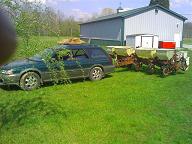 My 1996 Subaru Legacy Outback wagon (2.2 5 speed) just rolled over 300,000 miles. I bought it used in June 2003 with 165,000 on it. At 200,265 miles I replaced the alternator with a rebuilt from Autozone. I have had to replace it several times since, but it is lifetime warranted so it's a free swap. I had to replace the mass air flow sensor at 208,168 with a used from the salvage yard. At 245,014 I replaced the clutch. Other than that it's been routine maintanance such as brakes, belts, plugs etc. I keep the oil changed every 5000 miles with Mobil 5000. I do have to add about a quart of oil every 2000 or so miles. It leaks some and uses some but never really smokes.


I pull a 5x10 box trailer behind it quite a bit and have hauled some pretty heavy loads in it. The heaviest load was a load of coal that weighed 2700 lbs. I pulled that through the mountains about 200 miles.


The second picture I sent is of the car just after pulling the corn planter home that is behind it. I pulled it about 50 miles. It's 15 ft. wide and was real fun pulling out a narrow winding 2 lane road. I'm sure I got some funny looks pulling that behind my Subaru.


The body is starting to rust around the rear fenderwells. If it doesn't rust out I'm going to try for 400,000. I'll let you know when that happens.


Dave Eddy.
Walker WV.

----- Original Message -----
From: Subaru High Mileage Club
To: 'David Eddy'
Sent: Monday, July 06, 2009 9:23 AM
Subject: RE: Subaru High Mileage Club

Hopefully you weren't doing nearly 85 mph pulling the corn planter on a narrow winding 2-lane road :-)

Richard B. Kahn
http://www.subaruhighmileageclub.com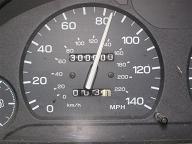 That's a good one. No, I wasn't pulling any load when it rolled over. The fastest I was able to go pulling the planter was 45 on Rt 50, a 4 lane road. At that speed it started swaying back and forth, so I let off the gas and slowed down. I hope I never get the idea to pull a load like that again.


By the way, my brother owns a 92 SVX and my Dad owns a 2002 Outback LL Bean. I have owned seven Subaru's so far. My first new car was a 94 Impreza. I traded it for a new 99 Legacy GT. A few years later we saw my 94 for slae on a car lot and dad traded a Justy for it. He has since sold the 94 to a friend that is still driving it. I traded the 99 for a new 2002 WRX. I eventually sold the WRX on ebay. I bought a 92 and 95 SVX on ebay. I sold the 92 to my brother and the 95 on ebay. The 95 went clear to California. I also owned a 82 Subaru wagon with over 180,000 miles on it that I paid $175 for. It rusted so bad I scrapped it, but I kept the motor and used it to build a homemade generator.


And now I have the 96 Outback. As you can probably tell, I am definately a Subaru fan.


Subj: Subaru High Mileage Club
Date: 1/7/2006 2:24:27 A.M. Eastern Standard Time
From: yvmrp@yahoo.com.au
To: shmc001@comcast.net

Hello Richard!

I'm Yonadav Merom writing you from the Galil at Israel, first of all forgive my english.

I want to tell you that Subaru was the best selling cars at Israel from 1979-1991 aproximetly and few year it was 27% of car sales subaru was so succsesfol so the importer didnt bother to give name at these years for the cars exept the Justy the cars still known as Subaru DL and GL, Subaru pick- up, and the small wagon E10 is called Subarit- a small subaru in hebrew, at that times you couln't choos the clolor of the Subaru- what came you took... There for we have many cars that passed the 700,000 Km and beyond- i brout yesterday a 1986 4wd sedan with 238,000 Km and i'm sure its really 1,238,000 Km, a fixed motor for these models costs less then 1000$. Some israelis loved this models so much that they used subaru as cabs althow gaselin is expensive than disel(all cabs here is disel), and some buy new subarus as cabs today

if you want pictues of Km deshbors with many Km you can contact subaru clubs such as www.subaru4x4.net

thanks for your site!
Yonadav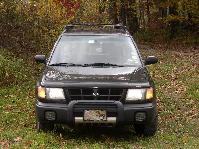 Subj: Subaru High Mileage Club
Date: 10/12/2004 8:55:40 PM Eastern Daylight Time
From: marcia.steen@verizon.net
To: shmc001@comcast.net

I heard about your website in the new Subaru magazine. I may have the youngest high mileage vehicle on your website. Mine is a 2000 Subaru Forester that I bought in October 1999. It currently has in excess of 202,000 miles on it. The only trouble I had with the car was the transmission which was replaced at 90,000. Other then routine maintenance, timing belts, etc. I have not had to do anything to her. She still has the original back breaks and the front breaks were done for the 1st time at 150,000 miles. Oil is changed regularly. One problem is some silly minor emission leak which makes the check engine light go on. It has been on for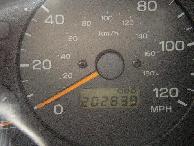 more than 100,000 miles and she still passes inspection every year. So I just put a piece of black tape over it. I am hoping to belong to the 300,000 mile club someday.

Attached is a picture of my Subaru Forester taken about a year ago.

Sincerely,

Marcia Steen

marcia.steen@verizon.net
marcia.steen@verizon.net
Live, laugh, climb mountains.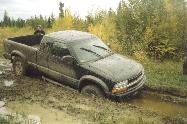 Subj: Hey it's me from Thompson
Date: 1/2/2003 6:14:05 PM Eastern Standard Time
From: Adam Gerlach
To: Nv1z@aol.com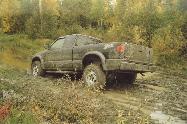 well I have been getting alot of e-mails from people that have Ru problems. And to me they are simple problems that I have seen on my 2 Ru's. It gets me thinkin that I should go into my own little buisness of fixing these cars for people. I do ALL the work to my car. I recently re-built my own transmission; my more agressive driving style can be hard on shifter forks. But to be quite honest, If I'd take it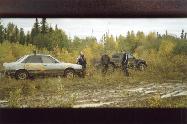 easy on that car I am quite confident it'd run forever. I but alot of miles on my ru and alot of those miles are hard miles. I'll send you some pictures of it, I only have pic's of my 92 loyale, the trucks I pulled out of the mud, and I think I am in there to. I have yet to get pic's of the 86 gl wagon. From towing trucks out of the mud, to a little rally racing for fun, the ru handles the torture very well;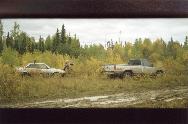 hence I know so much cause I am replacing parts more frequently, but all in all the engine has never needed anything but oil and timing belts, so i am happy with that. Keep them e-mails comming and I'll try to help the best I can. If I was living there, it would be alot easier.

Adam Gerlach
ICQ#: 170084384
Current ICQ status: http://web.icq.com/whitepages/ online?icq=170084384&img=21
Subj: Okay it's time to get on board... :o}
Date: 11/2/2002 11:11:35 AM Eastern Standard Time
From: Jamie@subiegal.net
Reply-to: Subie@subiegal.net
To: Nv1z@aol.com

Hi Rich!
I dont think i've written you officially yet... as i'm normally so busy...
but i'm on your email list and have always enjoyed your site...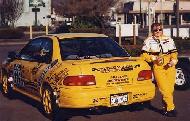 It's Jamie from www.subiegalracing.com / www.subiegal.com
and it's time for me to get my cars on board your site!!

i have 4 subaru's :o}
1968 subaru 360 - that i am restoring (13,000 miles)
1969 subaru 360 - parts car really, not sure i can make it run (38,000 miles)
1995 subaru impreza 1.8 FWD - rally car - 114,000miles+ and counting!!!
2001 subaru impreza 2.5 RS - daily driver (52,000 miles)

The 1995 rally car, with 114,000 + miles on it, just finished it's first season of SCCA Pro and Club Rally competition. Would you believe I did not have one DNF, not one failure, not one issue with the engine, transmission or otherwise?? Simply an amazing piece of machinery!!

When I got him, he was a mess!! I bought him at a dealer auction - car had no brakes, broken axles, broken water pump, needed timing belt and had 3 oil leaks! I fixed him up, suited him up with roll cage and suspension and never looked back.

This season, my rookie year, the Lil Yellow Monster and I won the Northwest Region SCCA Drivers Class 3, We tied for the Northern Pacific SCCA Club Rally Championship, and were 1st runners up in the SCCA Pro Rally National Championship!

Awesome, Awesome Stuff! I'll get you a recent shot of the odo for your site - but for now, i've linked a few of my favorite photos of all of the cars from my web site.... if you would please add me to your site, it'd be an honor :)

Choose whichever ones you like best... and i'll get you an odo shot..
the 1995
me and the rally car:

http://www.subiegal.com/IMAGES/RALLIES/Doowops2002/Pete/SubieGal3.jpg
http://www.subiegal.com/IMAGES/RALLIES/Wild%20West%202002/subiegal1.jpg
http://www.subiegal.com/IMAGES/RALLIES/LSPR/arrived%20in%20Houghton.jpg
http://www.subiegal.com/IMAGES/RALLIES/Wild%20West%202002/lornetrezise.jpg

the 2001
http://www.subiegal.com/IMAGES/Car%20Stuff/RS/yellowness.jpg

the 1968
http://www.subiegal.com/images/Car%20Stuff/360/loadin%20up3.jpg

thank you, let me know if more is needed!
cheers!
Jamie Thomas
Seattle, WA
www.subiegalracing.com
Subj: Subaru High Mileage Club
Date: 10/17/2002 10:16:52 PM Eastern Daylight Time
From: Richard A Williams
To: Shmc001

Richard A Williams
4302 Gaddes Creek Court
Powhatan, Va.
E-Mail: wb4fax@aol.com

'88 Justy GL, 5 Spd with A/C

278000 (by 1st owner's log entries and my records. odometer has only 5 significant digits)

In '97 we paid $700 for it with 70000 on the odometer from it's original owner. We have replaced the half shafts, bearings and rotors on the front. 2 sets of tires, a battery and a starter. It leaks more oil than it uses but oil consumption is still insiginificant. The body and interior look great and the A/C still works. The clutch is original - no log entries indicate a change. The original owner had to replace the factory head (it cracked at 168000) and I had to replace it again at 250000. Except for the heads all the maintanance has been expected. The head cracked on me because a water temperature sensor failed ( a wire broke off it! ) and the engine overheated. Doing all repair work myself helps keep the costs low. It has been the best used car we have ever bought.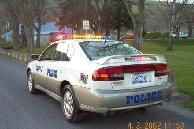 Subj: Subaru High Mileage Club
Date: 5/4/2002 2:00:22 AM Eastern Daylight Time
From: Chief Barney Buckley
To: shmc001@comcast.net

Hello Richard, I have a low mile story. I am driving my second Brat, an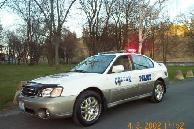 86, and our third Subaru, a 97 Legacy Sedan is up for sale since we outgrew it. My profession is Chief of Police of Colfax, Washington. Most of my officers also drive Subarus. The department just put into service a 2002 Outback Limited Sedan, as a regular patrol car. With the AWD, it replaced an old Chevy Blazer 4WD. The Outback is fully equipped with all police gear, and has a high tech LED light bar that is about 1 1/2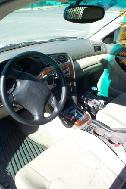 inches high. When the light bar is not on, it looks like a ski rack. This is a real Stealth Scooby. In several years, we hope to report high miles on the car, and these are hard miles that we rack up on a car. Chief Barney Buckley, Colfax, Washington Police Department.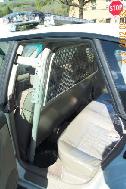 Subj: Re: Subaru police cruiser?!?
Date: 5/14/2002 7:16:04 PM Eastern Daylight Time
From: fredsted@pc.dk
To: shmc001@comcast.net

Italians, known for their performance-car industry, have chosen Subaru for Road-policing in Southern Italy. http://www.carenthusiast.com/2000/subaru/articles/italy_police.html tells the story.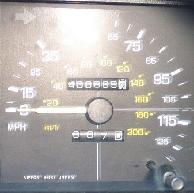 Subj: 400k 1985 RX sedan
Date: 3/4/2003 1:36:05 AM Eastern Standard Time
From: klewis8769@cox.net
To: shmc001@comcast.net

HI Rich,my 1985 RX sedan has 400665 as of 3/2/03 still running great.
Thanks Kenny Lewis

Subj: Subaru High Mileage Club
Date: 4/28/2002 10:03:50 PM Eastern Daylight Time
From: Kenny Lewis
To: shmc001@comcast.net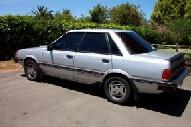 Hi Rich,my name is kenny lewis i live in escondido ca.thanks for the great web site,im am a huge subaru fan.i would like to tell you my 1985 RX story.i bought the car used in 1988 it had 93440 miles at that time. As of today 4/28/02 it has 383690 miles,i installed a motor i built before i drove the car.(the car was in poor mechanical condition) when i first brought it home.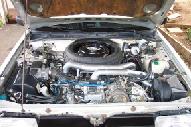 things i have done to the car,3 row 215 core radaitor,i made my own intercooler,i removed the loud panasonic ac compressor that worked very poor as well(even when brand new) i installed a compressor from XT4,Hitachi unit with much better belt set up as well.i am on my 11 set of falcon tires,they last between 25k to 31k miles.i love falcon tire i feel they are the best tire for your subaru.i installed sony sound system with large amp and infinity speakers.a custom trailer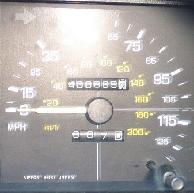 hitch hiden behind rear plate.for towing my jet skis or dirt bikes. i love watching people faces when i go up and down competion hill at GLAMIS.
I HOPE TO DONATE THIS CAR TO SUBARU AMERICA FOR TV COMMERCIAL. 400K IS NOT FAR AWAY!!!!!!!!!!!!!
&nbsp&nbsp&nbsp&nbsp&nbspKenny Lewis


Subj: Subaru High Mileage Club
Date: 4/5/2002 12:21:58 AM Eastern Standard Time
From: Malcolm
To: shmc001@comcast.net

Hi, Richard;

My wife and I acquired a 1991 Legacy Turbo in early '92, and used it for Navigational Rallying, and daily commuter tasks. We were so impressed with the car that when we learned that Subaru was discontinuing the model, we sold ours and bought a 1994. With which we continued rallying.

After winning the Expert class in the Ontario Championship (ORRC - Ontario Road Rally Cup), we hung in for two more years (a 2nd place and a 3rd), and then my wife decided to go road racing (Solo I) in it.

She took a 2nd place in her class in 2000, and again in 2001. For 2002 there has been a shift in classes, and I believe she might have a shot at her first 1st place title this year.

The car currently has 245,000km on it, and the only powertrain repair was a transmission replacement in January of 2002, at 240,000km.

Given that the car is fitted with a 4EAT box, and that I flung it around by using a left-foot-braking-while-holding-the-loud-pedal-to-the-floor driving technique when rallying on loose surfaces, this was not really a surprise! The clutches had burned down, and there was serious wear in other internals, too, so a replacement with a new 4EAT seemed valid. We had abused the original, and will no doubt do the same to this one.

We use Castrol GTX oil (changed every 5,000km, including filter - 5/30 in winter, 10/30 in summer), adhere religously to the Subaru service schedule, and only burn the highest octane premium gas we can find (Sunoco 94, or Pioneer 93, or - in a pinch - shell 92).

We run three sets of wheels and tires: Hakka 10s for the winter, Yoko A520s for the summer streets, and Toyo R-compounds on the track. Brake pads are always Subaru OEM, and so are the rotors. Brake fluid is DOT4.

The only other problem of note was when the engine went 'soft' at around 175,000km. I figured the turbo was failing, but the dealer dismantled it and I did the checks with a dial guage - well within spec for run-out, and no oil contamination. Hmmmm. Further digging revealed that the knock sensor (under the turbo) had enough corrosion around it to cause a short, which caused the ECU to think 'detonation', and reel back the timing. Hence, reduced performance. A good cleaning fixed the glitch, and full power was restored.

As a keeper of cars (our 1987 Chevy Z24 has 316,000km on it, and our 1966 Austin Cooper S just keeps on running despite a dead odometer), I am of the belief that our '94 Legacy will surpass both for durability.

In fact, I am about to acquire an Impreza TS to replace the Chevy, and with certain subtle mods I figure it to be a WRX beater, at 33% less cost!

Keep up the good work; Fuji H.I. builds damn fine cars, and the rest of the world should know about that!

Malcolm
Hello,
My name is Andy DeCeunynck and I live in Seattle, WA 98144. I currently own 2 Subarus and have owned 3 in my life. Because of the performance of these three cars, I will never buy any other make. Since I rarely fly (only 4 round trip flights since 1988), I have had ample opportunity to rack up the miles. I hope this E-Mail isn't too long-winded but I'm such a Subaru fanatic that I just feel like telling everything.
-----
The funny thing is that the purchase of my first Subaru was entirely an impluse buy. In 1989, my first car, a 1973 Ford Pinto (good engine, bad everything else) broke down in Government Camp, OR, a ski town at the base of Mt. Hood about 50 miles east of Portland. I was not yet financially stable and didn't feel like paying $300 in repairs to fix this piece-o-crap so I sold it to the mechanic for bus fare back to Portland. Before returning to Seattle, I saw an ad in the Oregonian newspaper for a Justy at a dealership in downtown Portland for $5388 with no money down and $68 monthly payments for the first year. The next week, I Greyhounded it back down there and bought the thing. Because I was only 22 with little credit history, I didn't get the financing advertised but still got the car and I was hooked on Subarus forever.
-----
Here are the specifics on my first two Subarus and short note on the third which doesn't qualify for the High Mileage Club (yet):
+++++
Subaru #1
1989 Justy DL. The completely stripped down version (didn't even have a radio at first) 3 cylinder, 1800cc engine, front wheel drive Purchased new w/10 miles on the odometer on September 22, 1989. Oil change: (this is where I differ from most SMHC members) Against all conventional wisdom, I followed the owner's manual advice and only changed it about once every 7500 miles at first and then probably closer to every 10000 miles as the car got older.
Tune-ups: Didn't get one until 68,000 miles but pretty routinely every 30,000 miles from there on out.
30K and 60K services: Got one at 30K from the dealer and never got another one. I got the basic 30/60K services as add-ons at a Precision Tune in Lynnwood, WA from 68000 miles on. Normally, these franchise Tune-up places are pretty lame but this particular Precision Tune was fantastic. When they closed in 1995, I was quite sad.
Clutch: never replaced
Transmission: never replaced
Starter: never replaced (the car started up beautifully every morning until the end)
Only complaint: Went through four oxygen sensors
Since I was single at the time, I drove this thing everywhere all the time. I averaged between 50,000-60,000 per year and never slowed down. Here is a chronology of major events, repairs, and milestones:
----- Sept 22, 1989 Purchased for $5388 + $500 for extended warranty to 6yr/80000 miles
Sept 26 1989 Drove it off the lot
May 1990 The Justy's longest trip: From Seattle to Minneapolis to Nebraska City, NE to Madison to Winnipeg to Vancouver to Seattle. 16 days/6900 miles.
June 1990 Dealer replaced $400 worth of exhaust parts that went bad. Covered under warranty
March 1991 Drove off the road during an ice storm in British Columbia and landed the car on its roof. Was not injured and after $3400 of body work, the exterior was like new (shoulda seen my insurance premiums after that one.)
June 1991 Needed a $500 'custom caliper rebuild'. Because the car was so new and I had put over 90000 miles on it already, caliper replacement parts hadn't been mass marketed yet so they had to custom order and rebuild it. At least that's what they told me and being 24 at the time, I didn't know any better.
July 1991 Passed the 100,000 mile mark (told you I drove it a lot). Winter 1992-1993 I lived for a year in Eastern Washington and this was the snowiest winter in the Yakima Valley since the 1950s with 60+ inches (not a lot for a New Englander but a whole lot for a Seattleite). Put studs on the tires in December and shredded the entire state during the winter including several drives over Snoqualmie Pass in the snow. The Justy never faltered. April 1993 Passed the 200,000 mile mark
May 1993 Replaced left front wheel bearing and rotor for about $300
June 1993 Replaced the entire left front wheel structure along with the front axle (likely a result of the previous repair) $500 including tow
November 1993 Replaced Alternator $250 including tow (No longer an issue with my AAA membership)
April 23, 1994 Justy was totaled on I-5 in Seattle when a CRX swerving to avoid rear-ending me lost control and slammed into the passenger side at 40mph. I wasn't injured thanks to the size of the other car but the Justy was damaged beyond its value. I don't think it would have survived much longer anyway as the engine was dangerously close to failing. However, I was disappointed because I was really hoping to reach 250,000.
Total miles: 247,275.
+++++
Subaru #2
1993 Impreza Wagon AWD with $800 traction control package (now standard on all Imprezas) 4 cylinder, 2200cc engine
Purchased new w/310 miles on the odometer on May 14, 1994. Had been on the lot for at least 7 months because there was a "Rocktober Savings" sign in the glove compartment when I bought it.
Oil change: Have changed only about once every 10,000 miles from the onset Tune-ups: Every 30-50 thousand miles.
30K and 60K services: I have found an excellent repair shop in Lake Forest Park, WA which only repairs Subarus (you should see the 200000+ mile cars they have on their lot) and I get these about every 45K & 90K miles. Transmission: never replaced
Starter: never replaced (still cranks up perfectly every morning)
Car still has the original right headlight. Only replaced the left one twice.
Complaints: 1)Intermittently won't start when turning the ignition when the engine is hot from a long drive. Have to put in neutral and back to park and it starts right up; otherwise it won't work for 5-10 minutes. Until I learned the neutral trick, it was quite annoying (the time it wouldn't start in the ferry line was particularly humiliating.) No one has ever been able to figure this one out, so I just live with it now that I have a trick to remedy it.
2)Was shipped from the factory with a bad battery. It died 4 times between Sep-Nov 1994. Though it was under warranty, I just replaced it with an Exide Battery rather than deal with the battery manufacturer in Japan.
-----
This car has been to 30 states and 5 provinces in Canada. The first five years, I averaged 30,000-40,000 miles per year but I have slowed down to about 20,000 a year since 2000.
-----
May 14, 1994 Purchased for $13,399 plus $1500 extended warranty to 6yr/80000 miles
September 1994 First of 6 trips to Southern California. Battery died at a rest stop near Grants Pass, Oregon in the middle of the night. Took 4 hours to find someone to jump it for us (Still didn't have AAA)
December 1996 Reached 100,000 miles with no single repair or maintenance costing over $200
April 1998 Major repair to replace oil leaks (my fault, I had let them go for over 7 months). Had to replace all oil gaskets, water pump, radiator, and many other parts which had been damaged by leaking oil by the time I got it into the shop. Total cost $1600
May 1998 First cross country trip. Seattle to New Jersey to Washington DC to New York City to Chicago to Seattle. 15 days/7500 miles
October 1999 Reached 200,000 miles
December 1999 Complete front brake assembly replacement (again my fault for letting it go too long) while visting Vancouver, BC. $1150 Canadian of which I got $73 back in GST refunds. I believe at the time, the exchange rate made the total cost just over $700.
April 2000 60K service, timing belt replacement and original hose set replacement for $1050
May 2000 Second cross country trip. Seattle to New Jersey, looped New England all the way to Maine, back to New York City, then to Seattle. I never dreamed I would initiate a cross-country trip with over 210,000 miles on a car. 17 days/8700 miles
July 2000 Seattle to Colorado to Sedona, AZ to Las Vegas to Seattle.
Another 4000 miles. In addition to the ones mentioned above, the Impreza has made approximately 20 trips with a round trip over 1000 miles.
-----
The 7/2000 trip was my last major road trip and now the Impreza is our second car. My wife's Legacy is the primary road trip car and the Impreza doesn't make any trips over 500 miles anymore. (Maybe just one last time...) The car it still fully reliable; I drive it nearly every day--to work 5 times a week included--but I am putting off repairs until the summer. It needs four new tires, new brakes, the original emergency brake needs to be replaced, and it needs a new timing belt, but nothing major. I have reached the point where I will not make another $1000 repair on the car.
-----
As of today, it has 259, 844 miles on it and my repair shop says as long I keep up regular maintenance, it will have no problem reaching 300,000.
+++++
Subaru #3
1992 Legacy LS. Doesn't qualify for the SHMC yet but it will.
My great uncle in Portland bought it from a dealership in Beaverton, OR in 1992 and within a year was unable to drive due to illness. His caretakers used it to run chores around town for 7 years but it never made any long trips after the first few months. He sold it to us in October 2000 and after 8 years, it only had 21,000 miles on it. We have put almost 30,000 more in the last 1 1/2 years and it just reached 50,000 miles last week. It needed about $450 worth of work right after we bought it to get it ready for regular driving again but since then, just a couple of oil changes. This car is even more hassle-free up to 50K miles than my Justy or Impreza were. It also does a very impressive 3500-3750 RPM at 100 mph (achieved in Wyoming only).
+++++
Seems like this E-Mail is the only thing longer lasting than my Subarus. If you've reached this point, I appreciate you taking the time to read about my wonderful vehicles. I'll send pictures in a few weeks. I may have to use the Postal service method because my employer recently removed the scanner at work. Seems it was being used mostly for personal use (I mean, who uses a scanner for business purposes anyway?).

The website is great.
Thanks for your time,
Andy DeCeunynck, Seattle, WA
Hi Richard

I enjoyed viewing your web site, as you might guess I am a Subaru fan myself and have owned more than I can count throughout the years. I currently own a 1992 SVX, not a high mileage club winner with only 57,000 miles, however in the past (actually I still own this one, it was parked at my camp because of rust years ago) I owned a 1997 Subaru GL wagon which reached 266,000 miles without any major mechanical problems (I'm sure it still runs). As I recall the timing belt was replaced several times, CV joints and exhaust only. I live in northern Maine and on top of a harsh climate was not kind to the vehicle. Oil changes were 60,000 miles apart and the car was constantly at the red-line and driven to its top speed limit (6,000RPM and 95MPH - 100 down hill) , other abuse also included a road trip to Fairbanks Alaska in winter, and lots of off-roading.

I'm 30 years old and my interest in these vehicles started when my mother took me to the Subaru dealership (new that year to our area) to purchase our families brand new 1979 wagon. Like Subaru owners my parents were hooked and still drive Subaru's to this day (currently a 1998 outback). By the time I was 15 and eager to drive it was my dad's 1985 Subaru GL sedan 5sp that helped me pass the license exam. The yet to be endurance tested 87 mentioned in the previous paragraph was thankfully loaned and eventually handed over during the later years of high school.

Since high school I have owned many other vehicles including 10 plus Subaru's. With more financial success in the past several years I have even had the lucky opportunity to purchase high end makes such as BMW, Mercedes, Lotus, Land Cruiser, Hummer, etc. I will not lie, except for the Hummer (a completely over priced noisy school bus) these vehicles are exceptional in every aspect, but none were worth the price per pound of car when compared to a Subaru.

My Favorite Subaru's...

1996 Turbo XT Coupe: My favorite feature was the height adjustable suspension (relatively speaking it made the car an off road champ). The 4wd activation button in the middle of the stick shift combined with the battle star galactic digital interior was way to fun.

1993 GL Sedan (non 4wd unfortunately): Interiors of these vehicles for these models lit up like crazy (people always said... "it feels like Christmas") Subaru is known for 4wd independent suspension, they should also be known for functional gadget oriented interiors. Talk about a solid vehicle, I rolled this Subaru over on the interstate. The car hit a snow bank and tumbled down the tar doing 70 MPH. With a bit better than 1/4 odds the car landed on its wheels. After stepping out and checking for damage which included a missing side view mirror, minor dents, cracked front windshield, and crushed rim, I reattached the battery, changed a tire and was on my way.

1986 GL-10 4x4 Wagon: Really slow power windows, but even better was the slower low range 4wd. This version went almost anywhere with the correct pair of sipped snow tires. Subaru's are not 100% purpose build off-road vehicles, but this one was close.

1990 Legacy (again unfortunately non 4wd) - Got a great deal on this car used when it was only 4 years old with 78,000 miles for $3,000. Drove it every where and loved every minute of it. The legacy in my opinion deviated from the Subaru's of past, and was directly aimed at the best sellers such as the Honda Accord, Ford Taurus, and Toyota Camery. Ground clearance may have disappeared but the overall ride comfort, styling, and handling were much better than the best sellers. I made some good money a few years later and gave the car to an employee with 160,000 miles on it. (while I owned it, the car never had one bit of maintenance done to it, including oil changes).

1998 AWD Outback Limited: This Subaru replaced the previous mentioned vehicle, it had every possible feature including a rear differential protector and skid plate. What a great Subaru, it reminded me of Subaru's of the past, refined driving and handling combined with some off-road capabilities. During a large ice storm the car met many unfriendly trees and suffered numerous dents and lost a side view mirror.

1992 SVX: The pinnacle of Japanese sport cars! I owned a Nissan 300Z as well as this vehicle and test drove the 4wd Mitsubishi 3000. The SVX, while comparatively under powered has a much more luxurious and functional feeling cockpit and handling characteristics. The Nissan is close, but the non AWD kills it. The Mitsubishi interior looks like an old corvette and the car handles like a chev-ette. A fun moment in this Subaru was pulling a ford pickup with a tow strap from a ditch during a snow storm (the man was in awe and probably now owns a Subaru).

If you are still reading my winded message I would like to locate an XT or XT6 with a perfect rust free body. Mechanical problems are fine, the important thing is an un-modified, rust free, original paint body (preferably maroon or black in color). If you run into any please let me know, I will pay a generous finders fee.

Note: I will send SVX pictures soon. I have also recently started a new custom 4x4 truck shop called hi-tech4x4 (www.hi-tech4x4.com) which has a custom built superduty that you may find interesting.

Thank you for providing a great Subaru web site.

-Jesse

opencube@adelphia.net

Subj: TüV Report
Date: 2/10/2002 11:51:38 AM Eastern Standard Time
From: setright@e-mail.dk
To: shmc001@comcast.net

Dear Richard,

The German motoring authority, TÜV, has just released it's annual report regarding cars reliability. In the ten years or older catagory we have:

1: Mercedes SL
2: Porsche 911
3: Toyota Carina
4: Subaru Legacy !!!!

12.5% of Legacy's checked had "serious" faults. Not too bad! (The Mercedes had 6.8 %)

Best Regards,

Emil
Subaru High Mileage Club
Date: 2/10/2002 11:16:07 AM Eastern Standard Time
From: immortal_suby@hotmail.com
To: shmc001@comcast.net

My name is Matt Davis, I am from Greenville, South Carolina. We have 3 subaru's in my family between my wife and I. We have two black 1992 SVX LS-L and one 1989 DL 4x4 wagon. My SVX (the one with the spoiler) has over 155,000 miles on it now and her's has just over 116,000. The DL 4x4 wagon currently has over 270,000 miles on it. Attached is a picture I took while driving as it rolled over 250,000 miles. Routine maintenance for all three is mainly the ritual oil change at 3k miles. The SVX's run only Havoline synthetic motor oil. Unscheduled Maintenance on all three has mainly been replacing seals to stop oil leaks and a recurrent wheel bearing problem on one SVX. Other than that the cars have been very reliable despite being driven hard. The wagon routinely goes off road and has survived more than one "flight". I have submerged the wagon over the hood in water while crossing a creek and although it did stall out, it started and ran fine after being pushed out. The SVX's routinely make an over 850 mile trip from South Carolina to New York to visit family. I wouldn't attempt this in any other car. They handle very well and are very comfortable at speed and manage to get 26-27 mpg on the highway out of the 230 hp flat 6 (the engine rev's at only 3000 rpms at 90mph!)

My wife has owned a 1986 GL 4x4 hatchback, and a 1988 DL 4x4 wagon. My father owns a 1996 legacy brighton My older brother currently owns a 1992 legacy and has owned a 1987 GL 4x4 sedan and another 1992 legacy that he sold to my younger brother My younger brother owns a 1992 legacy

Great website - I enjoyed reading the stories section

Subj: Subaru High Miles Club
Date: 12/17/2001 2:38:20 AM Eastern Standard Time
From: Erik Crawford
To: Nv1z

I've got a couple Subaru's that have broken 100,000. The first is a 92 Loyale wagon w/1.8L, pushbutton 4WD and 5-spd trans. It has 122,194 miles on it. I change the oil every 3,000. I have had to put a new trans in it but it was my fault. I was driving it rally style on a road that has curves resembling Sears Point Raceway and I was making between 60 and 70 mph in 2nd and 3rd gear, using the downshift for an engine brake. The trans didn't last but about 5 miles at that use, but at the time it already had about 122,100 miles on it. I also put a new set of timing belts and a water pump in it that it didn't need. I only found this out after I had pulled the front covers off and had already bought the new equipment. I figured, hey, I might as well since I have the parts. I also replaced both front axles because the trans I used was out of an 86 GL wagon with turbo engine and the axles were too small in my non turbo car to fit the new trans. My second 100,000 plus Subaru is an 87 Brat. It has 124,482 miles and the only major work performed was replacing the water pump. I also replaced both front axles with the used set out of my Loyale, just because the CV boots were in bad shape on the little Bratmobile. I don't really consider this major work since I'm a mechanic, but it's more than a tune up.

Which by the way I have done to both cars once in the 2 years that I've owned them. And by tune up I mean I have replaced the rotor button, plug wires, and plugs. I also replace the muffler on the Loyale with a glasspack for better sound, and ran True Dual Exhaust on the Brat because it sounds near wicked with 2 straight 1 3/4" pipes. And the Brat honestly has seen the most harsh use of any vehicle I've ever owned. I use it for gathering firewood in the mountains, off-roading, mud bogging, playing in the snow, driving to work, and I've had 4 feet of air under the car jumping it on the old tram road near my house on several occasions. I even used it to tow my friend's 96 Ford Ranger home after he lost his clutch. I have witnesses who can attest to this. I live in Glen Wilton Virginia, about an hour North of Roanoke. I'm 21 years old and my parents have owned Subaru's since 1982 and have sworn by their performance ever since. In my opinion there isn't a tougher 4WD vehicle on the market for the price or with the gas mileage than the subaru Brat. And there is nothing better in the snow than the AWD models of the Legacy. And if the Loyale wasn't so underpowered it would be just as desireable as it's bigger brethren. In closing I'd like to say that if there were a way to wedge a 2.2L Twin Turbo Impreza drivetrain into my brat, I would never buy another vehicle.

P.S. I'll send a couple pics of these cars when I get some.

Sincerely,
Erik Crawford


Subj: subaru high mileage club (EJ25D 2.5 Litre Quad Cam Engine)
Date: 12/13/2001 9:06:33 AM Eastern Standard Time
From: Brett Seabrook
To: nv1z@aol.com

Dear Richard,
Can you please post these questions and story, I tried once but I only got part of it on.

Iam a Kiwi from AKL New Zealand (southern Hemisphere somewhere below Australia!!) working and living in the UK.

Also I have sent details to my brother in New Zealand of your site. We both own Leone 1800 station Wagons (Same model as your Loyale) we have done some serious off- roading in them. They are completely standard except for modified alloy sump guards front and rear, the rear one just stops you from loosing your bumpers when you go over a steep bank. We found out from a friend of our who tried to off-road an auto, that it just not the same as the manual hi-low ratio and any how, what we did was went to a tyre dump and got the eqivalent tyres size etc and had them retreaded with tractor tyre grip pattern (only to be used for off road) on the 13inch tyres. Because these wagons are so light manoeverable and capable in the mud and I mean REAL MUD !! we have got through swamps that even the big foot type off roaders can't go and boy do they get PISSED OFF WITH YOU !!!!.

I have fitted a limited slip dif in mine which came from a wrecker ex turbo two door and this has only made it more impressive, basically these cars will climb trees and eat nuts!!! and are completey standard right down to the glove box and carpets (which get wet every now and then). When we have finished off-roading all we do is change the tyres for the road version, give the radiator a steam clean, (the mud caked on makes them overheat) and away you go and if you role them or write them off hey they are only worth $500

I have an offroading video in NZ and some pictures, I will try and get hold of it and send you copies you and you readers will love it !!

Cheers

Brett Seabrook - Group Security Consultant
ALLPORT LTD

Mobile: +44 (0) 7747 767 340
Office DDI: +44 (0) 208 867 7914
Office Fax: +44 (0) 208 867 7859
EMail: seabrook@allport.co.uk

Subj: Subaru High Mileage Club
Date: 9/20/2001 10:50:38 AM Eastern Daylight Time
From: Adam Gerlach
To: nv1z@aol.com

Hi My name is Adam Gerlach and I live in Thompson, Manitoba, Canada.I am 21 years old and I own a 1992 Subaru Loyale sedan 4wd. It currently clocks 151000 miles. I bought the car in may 2000 at 115246 miles and was forced to replace the front passanger wheel bearing. I immediatly replaced all the rest of the wheel bearings. My brother had a 1988 Subaru DL wagon 4wd and that is when I fell in love with the car. His car has 197000 miles on it and it was given to me as a parts car. The DL has been in an accident and the salty roads of northwestern ontario have diminished the body terribly. I purchased my car when I moved from Ontario to manitoba to persue my career as an aircraft mechanic. I love my car. I replace parts as soon as I sense trouble. I recently changed the clutch, with good reason. If people wanna know what subaru's can stand up to I am a perfect example. The car more than handles my "young maniac" type of driving. I race other guys around town and I love this car. I win some and I lose some. it isn't the fastest car in the town but it will be this winter. I always change the oil every 5000 km (3000 miles). The reason being I do drive it hard. I do alot of highway driving also. I visit my parents in ontario often and I love the drive. It is a long drive of 16+hours and I drive it straight, no stops, and my car has NEVER given me any highway or town trouble. It has always gotten me from point A to point B. besides the regular brakes a year; I recently put on a new C.V. shaft, only because the boot had ripped off and I figured I mine-as-well change the whole shaft. They are only cheap. I do all the work on my car myself. There is no subaru dealer in Thompson and the closest dealer is an 8 hour drive away. I can do anything to that car. I have recently removed the engine from the car. The engine had an engine bearing knock since I bought the car but it was nothing serious. Since I was recently given the DL, I am gonna put that engine into my car and totally Overhaul the Loyale original engine to Near new parts and spec's. I have also installed a sun-roof into my car and I am looking for extra parts for it. I may be a different generation than some people you have on your web site but I am not letting go of this car. I always have my car at work doing work on it on my days off. I found a few rust spots that I immediatly repaired with fiberglass. My car is going to get a spoiler and paint job by next spring. I would also like to overhaul the DL engine I am going to be using into something that produces more power. You know how it goes, young blood=More speed. so I am in the middle of looking for performance parts but my search is going badly. I will send a picture of my car once I get picutres developed and scanned. It would also be an honor for me to be apart of your web site, incase people may have information for me on after market parts. I also feel I would be an asset to your web site as I have seen the ho 1.8L 4 cyl's inside and out and can offer help to those who need it. If I am too young or Outlandish for your web site I understand. Thank-you for your time

Adam Gerlach
un-dying subaru lover
P.S. I have stories to tell you about my subaru and my experiences over the 2 1/2 years I have been around them. I got one of my buddies to buy a 1980 gl (i think it is). Now if I am not a subaru lover who is? I am going to buy a 97-98 impreza next summer....hopefully.
Subj: Re: Subaru High Mileage Club
Date: 9/20/2001 11:47:45 AM Eastern Daylight Time
From: Adam Gerlach
To: Nv1z@aol.com

Adam Gerlach
Thompson, Manitoba, Canada
1992 Subaru Loyale 4wd

I have a good story for you then. It was the first winter i had my car. I had just moved to thompson and I was a new guy in town....you know how it goes. I met this guy up here who had a 1983 toyota tercel 4wd. Junky little car but he was happy to have me around 4x4'in with him. So him and I set out one night on the town to see where we could get stuck. Well I got stuck twice.. ..only because I was tryin to get stuck. once was in a snow bank, which was harder than I anticipated...I went over instead of through. so the tercel got me out of that spot. The scond place was again in a snow bank. Why the heck I got stuck again, I dunno; so I was stuck again. The tercel pushed me out. We then went to my apartment building where there was a whole feild of fresh, NON HARDENED snow that I couldn't bottom out on. so off I went barreling into this feild. The snow was up close to the grill...and I was still moving! Of course I was in 4x4 the whole time. So I tried the worst. I stopped. I got out and laughed at my buddy cause he was complainin about the snow being too deep. Well after some humourous coaxing I got him to come and play. well he did alright too. Then he was stuck....BAD! He managed to find MUD, yes that's right MUD underheath 3 feet of snow. How his gold diggin car did that I dunno. It get's mighty cold here so there is no reason for the mud....hehe. Of course I had no chain, cause I keep my car bashin to a limit, I wanna have fun, not destroy the thing. Off we went to get chain. I decided my car wouldn't be able to pull that toyota outta the big hole he was in so we got a guy with a big chev blazer with the snow tires and all. We hitched up to the toyota and no word of a lie the car didn't move. Buddy spun his chev into ice. So he was toasted for pullin stuff. For Poops and Giggles I hitched up my car....Front end facing the toyota. ALWAYS PULL STUCK CARS BACKWARDS! you can almost always back out of a otherwise messy situation. Anyways I hitched up and gave a little tug....my car slipped into the parked chev and put a slight dent in my fender. MAN was I mad!!! Buddy moved his chevy and I tried again, this time giving a little more snot. Would you believe it, out it came. I don't think the guy with the chev could believe it! He kinda looked and got in his truck and drove away. I laughed! So did my friend. We still talk about how the Subaru out-pulled a full sized truck. And this outing was the first of the punishment I put that poor clutch through. And there is still more to come.
Awsome car
Adam Gerlach
The Scooby Doo lover
Subj: Subaru High Mileage Club
Date: 7/27/2001 12:53:18 AM Eastern Daylight Time
From: Darren Overby
To: nv1z@aol.com

Hi,

Please accept my membership into the High Mileage Subaru club.

What is your name? Darren Overby
Address 322 Cortland Avenue, #202
City San Francisco
State or county or province CA
Zip or postal code 94110
Are you a Subaru owner? YES
If more than one Subaru, which is primary? My 1981 Subaru has 219,000 on the original engine. This is my work car. Cases of soda, lumber, bicycles, scrap metal, you name it my Subaru has carried it. I abuse this car to no end. Still she keeps kicking.
How many miles on it? 219,000
How many Subarus do you own? 2
How do you like them? Outstanding vehicles. My new one is a 2001 Outback. I bought it three months ago and it already has 15,000 miles on it. I have been to Utah for a rafting trip in it. It carried 5 people, with six days of expedition equipment, one bicycle, one kayak, and oars. Everyone was comfortable and everyone had a shoulder belt. The car still cruised at 80mph no problem.
Would you buy another one? Yes
Why or why not? Best value for the money. They carry as much as an SUV, has the better clearance than a Ford Explorer Sport and much better gas mileage.
Refer to other Subaru owner, give e-mail Please do not list my email address on the web site. I get way too much mail. I will send you photos if you like.
Do you have any comments? What more can I say?
-----
Darren Overby - Publisher, Hostels.com
322 Cortland Avenue, # 202 San Francisco, CA 94110 USA
Tel/Fax: +1 (1)415 970-0068
Subj: Subaru High Mileage Club
Date: 7/27/2001 11:43:53 AM Eastern Daylight Time
From: Rod Grosvenor
Reply-to: Rod Grosvenor
To: nv1z@aol.com
Hi-My name is Rod Grosvenor-I live in No. Az. for now (will be back in NorCal by spring of `02) & have a 1992 Legacy L AWD with 162k on the clock. I bought the car new & used it for work for the 1st 135k with only 2 major repairs: new 4eat trans @ 100k (the one JATCO provided), and a new a/c compressor @ 150k. I`m in the process of upgrading virtually everything on the car (+ some extras), that includes: Borla headers, Random Tech special 2.5" cat conv, custom exhaust, T3/T3 hybrid turbo + timer, MSD DIS-2 ignition, modified intake with a K&N filter, Late RS coil with NGK 8mm wires, Unorthodox pulley, front & rear strut tower bars (rear is adjustable), KYB GR2 struts with B&G 1.5" lowering springs, STI group N strut mounts, stainless steel brake lines with cross-drilled front rotors, an upgraded sound system + all rubber components have been replaced. Next: polyeurothane bushings throughout the car. The plan is to keep the car until approx. 250k then purchase an STI WRX wagon if it becomes available in Calif. I will also be purchasing an `03 Forester for my `normal` driving; oh yes, I`ll modify it too! BTW, my car is a wagon that has embarrased many a `sports car`/performance car on wet or dry roads-you should see the looks on their faces! Enough for now-ROD
Subj: Subaru High Milage Club
Date: 6/17/2001 6:01:57 PM Eastern Daylight Time
From: Donald Ray Brown PE
Sender:DRBrownPE@compuserve.com (Donald Ray Brown PE)
To: nv1z@aol.com (Richard B. Kahn)

I've been wandering around the www looking at various Subaru sites trying to make up my mind if I should repair or replace. I posted a www page with some photos and some descriptive info at http://ourworld.compuserve.com/homepages/drbrownpe/1984subarugldual4wd. Had some troubles editing one of the photos taking it from an HPMavica camera to a Wintel at work to my Mac at home and the quality of the leftfront shot is a little weak. This is my second MPV, the first was a 1977 that I picked up with 74'000 and sold a couple of years later when I found the 1984 and went back to school for a second engineering degree. Bought the 1977 so my younger brother could have a 'bulletproof' car for a summer coop job since it also became the fraternity house 'carryall' until I demanded its return for my own use.

My experiences with the 1977 and the 1984 are good enought that mom is driving an approximately 1995 sedan, dad a 1999 Outback he purchased after leasing for a year or so and the same younger brother replaced his wife's totalled by three collisions legacy wagon with a 2000 Outback. The 30 mpg is not an exaggeration. I have been looking at a new Forester since the outback colors stink (in my humble opinion of course), however, IF I can receive a little more luck at getting some brake and AC work done in the next month or so, I will probably keep pouring fluid through the transmission at 120ml every three months or so and go for the 200'000 mile mark. Left that transmission note off the www page! Also ...

Noticed after I posted the www page earlier today that I also forgot to mention replacement of the exhaust system back of the catalytic converter at 129'000 miles by the local Midas shop, and the three rebuilt oil pumps the Subaru dealer in Davenport, IA went through at around 115'000 miles before they could find one that would fit again. (Kudos to their honesty and HIGHLY recommend their service department!) The mechanic and I commiserated for a few minutes with the service manager and came to a common understanding that it was clearly a no-fault situation and there are LOTS of problems with rebuilt parts out there! Since I had to delay a job interview because of the lack of a drivable vehicle they were EXTREMELY good about repairing a vehicle with over 100'000 miles and NOT letting their new car sales folks get into the act.

I have done all the minor fluids replacement work myself. Replaced the distributor, waterpump, alternator(s), radiator, (I know there has been other minor stuff).

One thing I will note that I should probably NOT "post" since it gets into the realm of legal BS, I have had TERRIBLE experience with Michelin tires on the 1984. Horrible feathering at less than 30'000 miles on VERY expensive MXV tires. Now going on 20'000 on a set of much less expensive Continentals through the Midas shop and getting GREAT performance so far.

THANKS for all your efforts at the www site; I am the 'wwwmaster' for the A/E firm I work as an Engineer at, and appreciate GREATLY how much time it takes to do a decent job of it.

Don R. Brown PE
Quincy, IL
Subj: Subaru High Mileage Club
Date: 6/19/2001 5:35:48 PM Eastern Daylight Time
From: geiar@zianet.com (Geiar)
To: nv1z@aol.com

Hi,


I just came across your site today. I come from a Subaru family :) My dad owns an '89 wagon (not sure if it's a GL or LS or what) with close to 400,000 miles and mom drives a '95 Legacy with over 180,000. LOL my husband drives a 79 cadillac but he's been lusting over the outback sedan for some time now -- I'm pretty sure one of those is in our future ;) Myself, I drive a 1993 Loayle with (as of today)165,981.8 miles on it. I'm not exactly sure what you'd consider major mechanical failures, but it's been in one serious wreck (T-boned, drivers side, about 50mph -- I walked away with a bruise!) And we're pretty sure it's been struck by lightning (I was driving when it happened). The radiator has also been replaced. But despite all that, it keeps going. Granted there are a lot of ghosts in the machine, but with a life like it's had I guess it's to be expected. The alternator and timing belts go out like clockwork, and there's all sorts of other interesting happenings. My latest is the cable you pull to pop the hood has broken and now I can't get in. I'm desperately trying to as the engine needs to be serviced. . . I change the oil every three months (I use your average 10W-30, Castrol) and there's a leak we can't find yet so I have to stay on top of it and make sure the levels don't get low.
It's never had a tune up, as many times as I've asked I've been told it doesn't need one. My air conditioner is waiting to be serviced which, living in southern NM it's a priority right now, but seeing as how we can't get under the hood. . .oy!
Repairs from the accident included almost a total rebuilding of the rear quarter of the car on the driver's side and a new winshield . . which is cracked, again. From the lightning. . .well I think that's the culprit behind the problems with the alternator, but there's no way to be sure. Beyond that there's the paint damage on the roof and that's about it.
I wish I had a photograph to send along but I don't have any of the car. But to get an idea, there's one almost identical to it on your site listed with Heather and Jay Adamick of Townsend, MA -- same color and everything!
My experience with this car has sold me on Subarus for life. It's led a very hard life, but it's too stubborn to die. I love that car and I'm trying desperately to hold onto it. It's protected me when I needed it most and even now it still handles like a dream. I have yet to drive another car that seems to 'know' exactly how I want it to move and when. Not only that but it has a personality, there are days you can tell it would have rather stayed home and there are days it seems it's just dying to open up on the highway. This car has gone everywhere, literally! I even surprised a group of marines at a car wash once because it was so covered with mud from it's latest adventure, they had to call in the guys who were drying cars to help wash. I don't really look forward to the day when I will have to replace it, but I know I'll be replacing it with another Subaru!

Jennifer and William Gregory
Las Cruces, NM
geiar@zianet.com

Subj: interesting stories
Date: 6/14/2001 2:43:23 AM Eastern Daylight Time
From: tracy smith
To: nv1z@aol.com

Here is something you might find interesting or at the very least you have to admit it is something you just dont see every day..This is a picture of my 1984 GL 4WD hatchback pulling a 1990 Chrysler Lebaron from my house in Arkansas to Fulton Ky which is a trip of about 350 miles..This picture was took at the Shell station in Union City Tn. which was my last rest stop before getting there..As of the time this picture was took which was 4/28/01 this car had 287133 miles on it and as of right now 6/14/01 it has 293452 miles on it and still going strong...I rescued this car from the wrecking yard,,the engine had been run hot and we all know what happens to aluminum engines when they get hot,,well the engine was totally ruined and un rebuildable so I had to look around and found a engine that could be rebuilt and I rebuilt it and put it in...The mileage when I rebuilt the engine was 123410,,as of right now the engine has 170452 miles on it and it is just burning enough oil to dirty up the pipes..This car aint just some old car I drive to work in and thats all,,this car is my only means of transportation,,I go every where in this car...Right now Im planning another trip to Fulton Ky. and that will be about another 700 mile round trip...I put a trailer hitch on and this car has on several occations pulled loads that weighed more than it does,,this has been one of the best cars I have ever owned,,this car has been a real friend to me,,never let me down...
Subj: hi
Date: 5/14/2001 1:53:46 PM Eastern Daylight Time
From: Urnessto
To: Nv1z

this is a funny little thing you got going here.
myname is todd. i have two subarus right now. i have a 1990 legacy l sedan with 298,000 miles on it. I bought it in 97 with 190,000 on it. since then i've driven it from michigan to the west coast and back three times and the alaska highway twice. i change the oile every 3,000 miles with castrol GTX. i've had to replace the clutch, the rear struts, the tires, the cv joints, and a steering knuckle. most of it has been in the past six months. i think the alcan did a nice job on it. i also have a '79 wagon that i rolled off a logging road a few weeks ago it had some hundred and 45,000 miles on it, it's badly beaten, now but i drove it home. subarus rule!
01/30/01 06:41:32 AM What is your name? Brian Brandon
City Kodiak
State or county AK
Zip or postal code 99615
Are you a Subaru owner? Yes
If more than one Subaru, which is primary? Only one so far, '95 Legacy LS Wagon
How many miles on it? 55,000+
How many Subarus do you own? One, but looking for more!
How do you like them? LOVE THEM!
Would you buy another one? YES!!!
Why or why not? All wheel drive, reliable, good looking, ABS, Ect. (this list could get rather long!)
How did you find this Web Site? Link from Sube-Directory. http://home.earthlink.net/~gndiamant/subaru.htm
(I have no connection with them, just a random web-surfer looking for Subi info) Do you have any comments? Cool website. Hope to be able to join soon! Also looking for a used Brat in or near Alaska. I would prefer an '82 or newer. (May have to look at the STX when it comes out otherwise)
01/30/01 12:41:24 AM What is your name? Jason
City Tacoma
State or county or province WA
Zip or postal code 98445
Are you a Subaru owner? Yes
How many miles on it? 167,854
How many Subarus do you own? one so far.
How do you like them? I like them with gas in them.
Would you buy another one? Yes!
Why or why not? It's the beauty of all wheel drive!
How did you find this Web Site? Surfing, looking for the history of Subaru in America
Do you have any comments? blew a head gasket at 166k, fixed it myself. Pretty easy versus other makes of imports.
Subj: Subaru High Mileage Club
Date: 1/24/2001 3:35:32 PM Central Standard Time
From: Jeff Farrugia
To: nv1z@aol.com

Hi Richard, I am a Subaru nut from Sydney who owns eleven Yes (11) Subarus. I will be sending in photos soon so you can put them on the website. I still have my original Suby an 85 L series which was shiny when I bought it in 89 And now has just under 400,000 on the clock! I have a question which involves the L series wagon. I do quite a lot of camping in it and always seem to run our of whoomph in first low range. I beleive there is a lower range of low gearset available perhaps from somewhere in America but all my surfing has failed to find out where. I wonder if you or anybody can help me. My email is fangio@optusnet.com.au . Thanks

Regards Jeff Farr
Subj: Subaru High Mileage Club Date: 2/4/2001 8:25:47 PM Central Standard Time From: Franklin Seeley IV To: Nv1z CC: Craftsmantools4 Hello, Mr. Kahn, My name is Franklin Seeley IV i am a proud owner of a 1990 Subaru Legacy Wagon (4wd) with 135,000 Miles on it. I have only owned it for about one year. I purchased it from the original owner. He is a customer of mine, I am an Automotive Technician. He sold it because he bought a new legacy sedan. I have the complete service history on my Legacy Wagon, because I have done all the work on it. NO major repairs have been required just regular maintenance. We have many customers who own subaru's some have more than one. And the biggest job that any of them have required is timing belt & water pump. I love my Subaru and am currently looking for another Legacy Wagon for my wife. I know that I will never buy anything but a Subaru ever again. Thank you for the club. Please enter me as a member to the club. I will send photos of my Legacy Wagon soon. Sincerely, Franklin Seeley IV
Subj: My Legacy
Date: 1/21/2001 6:31:46 AM Central Standard Time
From: Jim Lacey
To: Nv1z

Hello Mr. Kahn,

My name is Jim Lacey. I own a 1995 AWD 5 speed Legacy sedan. It currently has 152,800 on the odometer. This is my fourth Subaru, and I love this one the most. As far as maintenance is concerned, unfortunately, I cannot say that that is all that I have had done. Other than three recalls, (camshaft sensor, crankshaft sensor, alternator, and front tow hooks having to be removed, because if they hit an obstruction it could deploy the airbags). I have had transmission and clutch problems. The input shaft on the transmission went, taking the clutch right along with it. I purchased a used transmission from a junk Legacy with 51000 miles on it,(it was cheaper than repairing mine). Also replaced the clutch, (no choice their). On January 12, of this year, I heard a squeaking noise coming from.....you guessed it, the transmission!!!!! I brought it to Tri-City Subaru, and they diagnosed it as the release bearings in the clutch. I told them that Maine Mall Subaru just did all that work to it in November of last year, and how can my clutch be gone already. Of course they asked the usual questions, do you drive it hard, I told them 90% of the miles on it are highway miles. When they opened her up for the second time, they found that the flywheel was severely cracked and scored. This, they said was the cause of the clutch failure so prematurely. So they replaced the clutch, again, and the flywheel. WOW what a difference. So with all that said, I have had routine maintenance done, such as tune-ups, timing belts, brakes, etc. Even with all the transmission problems that I had, (by the way, Tri-City Subaru told me that the fly wheel should have been replaced when the transmission was done). I still LOVE MY SUBARU!!!!! I take exceptional care of it internally as well as externally. I change the oil every 3000 miles and use only Castrol Syntec. I also wash and wax my Subaru using Griots Garage products, (my neighbors told me that I am going to wash and wax the paint right off my car). I hope that I can join your club and send you a picture of my Subaru soon, that's if I can get some information from you. Thank You for an awsome web site. And I hope to hear from you soon.

Sincerely,
Jim Lacey
Subj: Subaru High Mileage Club
Date: 1/18/2001 3:07:36 PM Central Standard Time
From: Steven Doyle
Reply-to: steven.doyle1@ntlworld.com (steven.doyle1)
To: nv1z@aol.com

Hi, my name is Steven, I live in a town called Huddersfield in England.
I have bought a Subaru Impreza 2.0 sport awd (non turbo), I have only owned the car for a few months it is a 1996 model. The milage IS AN AMAZING 121375 miles! yes. one hundred and twenty one thousand three hundred and seventy five miles (so far) and I intend to do a lot more.

The car has a full service history, every ten thousand miles or so with bills and receipts, and not one major fault (touch wood). I intend to keep the service history upto date, and would appriciate any help or information you could send me.

I found your site looking for an owners club, it is very good.

I am sorry I cannot send you any photos as proof as my computer is very basic and I dont have the software. I could send you some photos by post if you like.

Hope to have a reply soon, Steven.
Subj: Subaru High Mileage Club
Date: 1/16/2001 5:34:02 PM Central Standard Time
From: Alexander Boscarol
To: nv1z@aol.com

My name is Alexander Boscarol, i live very far from you in Buenos Aires Argentina. I am a very proudly ownwr of a 1980 Subaru with 180.000 kilometers. The story of it is very simply, i bought it from an old woman that give the car because she was buying a brand new Ford (puajj!!). I use the car every day, i drive it even when i am going on vacations with my family. I love it. Soon, I promise, Í´ll sending a photograph of it. spares are very dificult to obtain here, so thecnical informatios. I will very pleased to recive some words from Subaru lovers. Yours, aleboscarol@movi.com.ar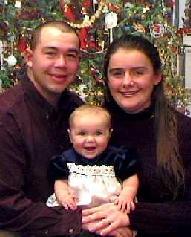 Subj: Subaru info
Date: 11/15/00 11:54:56 PM Eastern Standard Time
From: jandlschmidt@email.msn.com (Jason or Laura)
To: nv1z@aol.com

Hi Richard,
My wife Laura and I have a 1992 Subaru Loyale wagon 4wd with 163,247 miles as of 11-15-00. We bought it used back in July of 1996 with only 37,500 miles on it. I used to change the oil every 2500 miles but now do it every 5000 miles. The car either uses or loses one quart worth of oil between changes. Other than general maintenance (fluids, plugs, timing belts, etc.) we have replaced the rear brakes once and replaced the passenger rear wheel bearing and replaced the EGR valve. Not bad. I wonder if the wheel bearing went out as a result of a rear end accident we were involved in back in 96 (we had over $6000 damage to the rear of our car and had a rental for over 2 months). Luckily, we were both fine. We run unleaded premium and average 31mpg. My parents drive a 2000 Outback wagon, my mother in-law drives a 1999 Legacy sedan, and my brother drives a 1990 Legacy wagon. All are very happy with their vehicles.
I'll include our family Christmas 2000 picture.
Later,
Jason
Subj: Subaru High Mileage Club
Date: 12/4/00 1:21:14 PM Eastern Standard Time
From: Heffsr
To: Nv1z

My name is Laura Johnson - I live in Georgia . I own a 1992 Legacy. It currently has 111,000 miles. I have not bought it a battery yet. I did get a tune up at 109,00 when I took it in for the timing belt change - 50,000 miles late! Somewhere around 97,000 miles I had to replace a roter or something in the wheels - at that time, I asked ,don't I need brakes? - No - you have about 15,000 more miles. But - I had them replace them while the wheels were off. I change the oil every 3-5000 miles. Love my faithful little car.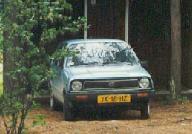 Subj: Subaru High Mileage Club
Date: 12/17/00 4:37:56 AM Eastern Standard Time
From: rcbonnet@wanadoo.nl (rudy bonnet)
To: nv1z@aol.com

Hi Richard,

we are living in the Netherlands and just bought our fourth Subaru (Impreza plus 1.6 GL ). Our first Subaru was the smallest one, in Holland called a Jumbo (in the showroom it has a plastic elephant on the top). We have driven it two times tho the most Northenpoint of Europe, through Finland to the Northcape (Norwege). In one vacation 12.000 km !
In Holland it was the first little Jumbo with so many kilometers in a few time. And no trouble at all.

We changed this car after an accident in Geneve (Switzerland) and bought the Subaru Justy 1.2. This was also a lovely car, in our vacations we used the back (with the seats down) to sleep, cook and to put in our things. Also this car; no trouble at all.

Our third Subaru was a Legacy 1.8 (1980) with gas. We bought it with 140.000 km and give it back at 380.000 km because we had a little accident and we want to change it for another Subaru. In Holland it is certainly one of the Subaru's with the most kilometers.

All our cars had their service maintenance at their schedule and we have never had any trouble but just the remplacement of parts when necessary.

[Photo of] Our Jumbo in Finland.

Greetings from Rudy Bonnet (Holland)
Subj: Subaru High Mileage Club
Date: 11/26/00 11:42:37 PM Eastern Standard Time
From: tboston@telus.net (Thomas Boston)
Reply-to: tboston@telus.net
To: nv1z@aol.com

Well I've got 220,000 km on my 94 loyale, and I droive it regularly over some of the worst roads in British Columbia. (I commute 100 kn a day each way, and about 40 of that is over a TERRIBLE logging road.)

I regularly drive at 100 km/hr over the paved sections, and have the egs valve replaced and all four wheel bearings about twice each. The front fennder rusted through within the 5 year rust through warrenty but subaru was too cheap to replace it.
Subj: Subaru High Mileage Club
Date: 12/1/00 5:46:58 PM Eastern Standard Time
From: JDDJJ3817
To: Nv1z

JUST WANTED TO DROP A LINE AND SHARE SOME INFO. ON MY 1984 3-DOOR HATCHBACK 1.6 ENG. 4-SPEED. I BOUGHT IT FROM AN IMPOUND YARD FOR $300.00 I USE IT FOR DELIVERING NEWSPAPERS.ITS A HELLUVA CAR GLAD I BOUGHT IT.IT HAS 160.000 MILES PLUS 35 MPG. I WOULD NOW CONSIDER BUYING A BRAND NEW ONE SOMEDAY. NEVER REALIZED THESE WERE SUCH QUALITY AUTOMOBILES. I DRIVE IT HARD 7 DAYS A WEEK. CAN ONLY IMAGINE HOW LONG THEY CAN LAST WITH GOOD TLC. MINE IS AN ORPHAN. SO LONG....FOR NOW

P.S. I CHANGE THE OIL EVERY 2500 MILES AND KEEP 1 QT. OF MARVEL MYSTERY OIL IN IT TO HELP KEEP THE SLUDGE DOWN. I HAD TO PIT IN AXLES RIGHT & LEFT @ 60.00 EACH RE-BUILT. I ALSO CHANGED ALL THE TUNE-UP PARTS @ 130.000 MILES WHEN I BOUGHT IT IN FEB. 2000. IT PURRS. GREAT POWER AND USES NO OIL WHATSOEVER AND LIKE I SAID IT`S AN ORPHAN. IT DOES RUN BETTER ON HIGHER OCTANE FUELS. 93-89.PINGS ON 87.WE HAVE A REAL GOOD SUBARU MECHANIC IN THE AREA AND HE SMOGGED IT AND SET THE VALVES HE SAYS IT SHOULD GO A LONG LONG TIME. HE RECOMENDED USING CASTROL 20/50 OIL.
Subj: Mileage
Date: 10/29/00 7:56:03 PM Eastern Standard Time
From: jmeyersjr@pshift.com (Jim Meyers)
To: nv1z@aol.com

I have a 1990 Subaru Legacy LS AWD Wagon with the 2.2 motor and automatic transmission. It just turned 246,000 miles. I do not know the service history prior to my ownership, howevr since my purchase I have done the following.
1. Oil changes at 3000 miles
2. The transmission fluid and filter changed.(To synthetic fluid and LubeGaurd Additive)at 245,000 miles.
3. The knock sensor is bad, but the part is due to be changed on the 7th of November
4. New brakes as soon as I have a day off!!They are sitting in the back of the wagon.

This car runs fine, some creaks and rattles, but not many. It burns no oil and I am told it is very sound mechanically by my mechanic at the last service. I am kind of curious as to how long though, that is alot of miles even for as 'sube. I am currently drafting letter to Subaru, I want to see if they keep any records on mileage and the such. Maybe I could do a commercial for a new Legacy 2.5 GT !!! Wouldn't that be nice!!

My snail mail address is
James Meyers
P.O. Box 532
Lyndon Center, Vermont 05850

I really like the site, I was thinking fo starting one myself but now I won't have to. Keep up the good work!
Subj: Multiple Subaru's for your Website
Date: 11/10/00 9:08:05 AM Eastern Standard Time
From: Russell Doyle
To: nv1z@aol.com

Hi.

I was surfing the Subaru 360 club website and I came across your link. GREAT website! We need to start showing those Volvo and Mercedes owners that our Subaru's can handle the high mileage too. While neither of my Subaru's has reached 100,000 miles YET, I do have an interesting pair. I have a 1999 Subaru Outback Sport (29K miles) and a 1970 Subaru 360 (12K miles). Instead of emailing you pictures, I have a website with some pictures that contain both cars or either car. If you'd like you're welcome to go grab some pictures and let the Subaru 360 be represented on your site too. There are some pictures of both cars and even a few of my Outback towing my 360 home when I bought it in Chicago. My little Outback did suprisingly well towing something that big.

As far as work goes, my Outback is perfect. I change the oil every 5,000 miles with Quaker State fully synthetic unless I'm doing hard driving or playing around in the snow a lot. The only thing wrong with it is that it's currently a S BARU because I had a bike rack on the back that knocked the U off, but the dealership is going to fix that when I take it in for a 30K mile checkup. My 360 however is currently in the shop as I'm tracking down parts for a carb rebuild and general tune up. The "Green Bean" will run, it just doesn't want to stay running. But with a 30 year old car, you're going to have a few quirks. I drove it for a year before I started having problems, so I guess I can't complain.

Here's a link to my website. On the link bar on the left, there are several links. The first 2 are of my Subaru's ("My 360" and "360 and a canoe"). The rest are of pictures of other Subaru 360's. Feel free to grab any of those pictures you want for your site. If you do decide to put something out there, could you also put a link to my website?

http://home.earthlink.net/~rdoyle1/sub360.htm

And I'm one of those lifetime Subaru drivers too. The first car I ever drove was a 1983 4WD Subaru wagon, I learned to drive on my mom's 1987 GL10 wagon, when I was 17, my dad got a 1987 XT for me to drive, when I was 21, I bought a 1987 4WD GL wagon, when I was 24, I bought my 1999 Outback sport, and my Subaru 360 came while I was 25. I'm only 26 now so there are many more Subaru's to come. When I sell the 360, I wouldn't mind finding myself a good BRAT. Maybe even one of the new ones coming out (STX).

Thanks!

Russell Doyle
Columbus, OH
Subj: Interest to join the Subaru high mileage club
Date: 10/11/00 8:26:58 PM Eastern Daylight Time
From: brendan@apcnz.co.nz (Brendan Barry-Walsh)
To: nv1z@aol.com

Hi,
My details first:

Brendan Barry-Walsh
Male
DOB 16 February 1960

2/4 Council Terrace
Northcote Point
Auckland 9
NEW ZEALAND

Vehicle: 1992 2.2 AWD GLX Legacy Sedan
Colour: Burgundy
Mileage: 332,000 kms ( 205,840 miles )

Purchased in 1996 from the first owner who used it as a company vehicle for travelling plus used to tow his trailer yacht around the country for competition ( partially hence the high mileage ) . Private sale , much higher mileage than I was looking for ( actually looking for a 2 - 3 year old Camry at the time ) but it mechanically checked out A1 , just desperately need a service after nearly 40,000 km ( 25,000 miles ) since the last and the mechanics at the dealer assured me they were servicing Legacies and GL's with 300,000 plus km ( 186,000 miles ) with no problems. The owner had purchased a new Legacy 4 months earlier and just left this one in the carport so managed to knock the initial price of NZ$ 9500.00 down to NZ$ 7500.00 (US$ 3075.00) as the battery had gone flat and 2 new tyres were required as well as the desperately needed service.

Happy to report the car has had NO major or moderate mechanical problems 100% reliable ) and is still in such good shape that when it was due for replacement 18 months ago and I could afford it , after driving several demos (recent 2nd hand) vehicles it became apparent several times the sale value of my Legacy would need to be spent to purchase a vehicle that was equivalent or better , so I kept it and it hasn't let me down!

Averaging around 40,000 km per year ( 24,800 miles ) of commuting plus frequent long distance trips to ski , surf and visit relatives out of town plus I must admit a fair bit of off road work on farm paddocks and forest tracks. The off road escapades involve some serious abuse - flat out racing around a rough track over the redline of 6500 RPM and splashing through mud pools . One mock race with a 4WD Toyota truck I got in over my head on a grassy slope and when it slid on to the hard clay , lifted up on 2 wheels and crashed down with all the wheel trims flying off. Best to leave them off when off roading as they fill with mud and throw the tyres horribly out of balance. The lack of grip from road tyres can be overcome by fitting snow chains when negotiating mud. No way round the limited ground clearance.

Apart from tune ups every 25000 km with the dealer , I change the oil and filter every 10,000 kms and flush the radiator once per year. The vehicle still uses NO oil ( Shell Helix 3000 ) or water between changes. Apart from the dealer servicing ( incl 2 x sets of timing belts now ) and tyres plus brake pads & air filters , the only parts needing replacing have been:

1 x CV joint boot ( front right - cut whilst off roading ) 1 x battery ( replaced as it discharged when left for 4 months by the previous owner ) 2x wiper blades

That's it! Suspected a wheel bearing fault recently when there was a whine evident between 80 to 100 kmph , but a check at the last dealer service revealed an out of round tyre , probably happened off roading. Tyres last 80,000 km plus and fuel consumption is between 29 and 33 MPG .

Happy motoring


Brendan Barry-Walsh
Apc Air and Sea (NZ) Ltd
Ph + 64 9 275 3493
Fax + 64 9 275 3492
Mobile ph +64 21 666 413
Subj: subaru
Date: 10/13/00 9:43:31 PM Eastern Daylight Time
From: mandanderson@msn.com (anderson)
To: nv1z@aol.com

Hi Richard,

My name is Mike Anderson and I have a 93 Legacy 2wd 4 door that has had the timing belt changed at 90k and 190k and an alt. at 150k. I had a new water pump put in with the last timing belt but the old one ran just fine. Just to play it safe. It just flipped 205,000 today and is still running strong! It will spin the tires when you start off at a red light if you give it to much gas! It is a great car! I do need a passenger side mirror but I did that when I got too close to a construction barrel in Arkansas. We live in the Dallas metroplex. I changed the spark plugs at 175k but it was running fine then too. I have performed normal maintenance with the oil being changed around 5,000 miles and an air filter then also. I have waited up to 8,000 a time or two though. It still has the original coolant and I just ran a bottle of RP7 through the gas tank to clean out the carbon in the fuel and exhaust system so it would do well in the state emissions test. It did! The min req. is 1.2 ppm of carbon in the exhaust and it just tested 0.01 at an idle and 0.07 at 2,200 rpms. The mechanic said it was one of the cleanest running cars he had seen.

That's about it except to say we will never own anything but a Subaru! Can't wait till the OutBrat comes out in two years! There is one at the State Fair of Texas this years and it is beautiful!

Mike
Subj: 2 more entries!
Date: 9/23/00 4:30:08 AM Eastern Daylight Time
From: falcon_@geocities.com (Andrew Bowers)
To: nv1z@aol.com

#1: My friend Merlin has a 1979 DL 4x4 wagon he bought for $200. It is butt ugly, but cool. It is all camo, with a homemade brushguard (It had a homemade back bumper as well, but whover welded it didn't know how to weld so it broke off 4 wheeling :-) and bigger tires. It has (drumroll) 515,000 miles on it and runs like a top! (It overheats becuase it has a blown head gasket, but it ran pretty good until we overheated it :-( He hasn't driven it enough to change the oil yet, but he takes pretty good care of the drive train. (We beat the hell out of everythiing else 4x4ing :-) The guy he got it from used it for humting, and had his 8 and 10 year old grandkids paint it. (It used to be red)

The second entry is my 1977 DL 4x4 wagon. It is a very oxidized silver (it's getting repainted) and has a few dings here and there, but it runs like a top. I belive it has right around 395,600 miles on it. I traded my 1973 Datsun pickup that barely made it around the block for it. It had a rough idle, but a quick reconnect of a vacuum line fixed that. It has factory A/C (needs new hoses & to be charged) and a Pioneer 8-track player that I installed, since I needed tunes and since my driver's window broke I was afraid of someone stealing my CD player. (Yes the 8 track is coming out when I fix the window!)

I will be sending you pictures as soon as I get some, but please feel free to put the above on the site!
--Andrew
Yes, I still have the '87 hatchback. It's a bit scunched since I ran into a Mexican in a Datsun pickup who pulled out RIGHT in front of me :-( Still runs fine :-) The cop was like "You need a tow?" I'm like "Naw, it's a Subaru.. Runs forever :-)

From the guestbook:

My current operating Subaru is an 1989 DL wagon that currently has 220,000km on the clock, although I get the feeling it has done much more than that. I have had it since 148,000km and have had no major problems, just regular maintenance, oil and filter every 10,000km etc. My first car was an '85 GL 4WD sedan currently in a milion pieces in my backyard and with 238,000km on it. Car was in excellent condition before it went into retirement courtesy of a stump beside a gravel road. I like to go offroad whenever I feel the need (often) and have only been stuck once. In the Winter I like to tkae my car for a run in the snow on the rare occasions it falls near my home. You can see photos of both my cars at the website: www.geocities.com.subarushrine I will select a photo to send in for your over 100,000mile section. Keep up the great Subaru Site!
Subj: 2 million Subaru miles?!!!
Date: 9/4/00 8:54:12 AM Eastern Daylight Time
From: nzwrc1@sunlink.net (matt scicchitano)
To: nv1z@aol.com

Rich, I just stumbled on to your site and was very glad to see that there was somewhere to reconize the reliability of Subaru cars as well as the responsibility of their owners. So, I just thought I'd share a bit of info about my family to you.

My parents bought their first Subaru in the early eighties and it has been Subarus ever since. I can assure you the following list of cars all belonged to someone in my family( including myself and my wife, two sisters, one brother-in-law, and my mother and father) at one time or another and all have performed quite flawlessly.

81 GL 4WD Wagon
82 GL FWD Wagon
(2) 83 GL FWD Wagons
83 GL 4WD Wagon
84 GL FWD Wagon
84 GL FWD sedan
84 GL 4WD Turbo Coupe
85 GL FWD Sedan
85 RX 4WD Turbo Sedan
86 GL 4WD Hatchback
86 GL-10 4WD Turbo Sedan
86 BRAT
(3) 87 4WD GL Wagons
87 4WD GL Sedan
88 FWD XT-6
88 4WD XT-6
90 Loyale FWD Sedan
90 Loyale 4WD Wagon
91 Legacy Sport Sedan
92 4WD Loyale Wagon
93 Legacy L AWD Sedan
93 Impreza L AWD Sedan
98 Legacy GT LTD Sedan
98 Legacy Outback LTD
98 Impreza RS
00 Legacy SUS

Believe it or not, none of these cars were ever bought for "parts" cars or anything like that. They were all used as daily drivers, with the highest milage one being the 84 GL FWD sedan with over 220,000 miles, and the current owner is still driving it from what I hear! And again, no major repairs were ever needed to any of them. I would guess that in total, we have driven well over 2,000,000(closer to 3 million) miles in our Subarus since the vast majority of them all had over 100, 000 miles when we bought and/or sold them. That says alot about the brand.

My current car is the 91 Legacy Sport Sedan 5spd which has a few modifications done such as an Impreza WRX intercooler, RalliSpec 3" exhaust from the turbo back, and a Hallman Boost controller set at 12-12.5 psi( up from the standard 8.7, if that), just to name a few, and with plenty more on the way. Being a huge rally fan, it's no wonder why this is my favorite car out of the bunch.

Anyways, hopefully you can find a spot on your web site for our story. If not, I appreciate you reading it anyway. Take care.

Regards,
Matt Scicchitano

Subj: 611,000 miles
Date: 9/4/00 6:20:20 AM Eastern Daylight Time
From: James@LSMGroup.com (James)
Reply-to: James@sonik-online.co.uk
To: nv1z@aol.com

Hi Richard

For your info while in a Subaru dealers waiting room I read about a chap in Sweden who towed caravans for a living, he used a 94 legacy 2L auto at 611,000 miles his auto box died!!

It said that nothing major went wrong before that !

611,000 is Amazing let alone with a caravan on the back most of the time!

Thanks

James Dennis

Subj: My soon to be delivered Subaru Forester
Date: 8/28/00 9:21:31 AM Eastern Daylight Time
From: eburke1@optonline.net (Edward Burke)
To: nv1z@aol.com

First I'd like to commend you on promoting the idea that cars should not be disposable. The insanity of buying new cars every couple of years is still prevalent in those who foolishly buy the wrong cars and then don't maintain them. The shear waste is not only a disgrace, but it borders on moronic.

I have on order a Subaru Forester S, that the dealer says will arrive in Boston around the end of Oct.2000. I should have it delivered sometime in November. I currently own, and will continue to own a six and a half year old Jeep Grand Cherokee (144,000 miles). I expect to double that before I consider getting rid of it. This will be my first Subaru, largely because it earned the top spot in its class from Consumer Reports, no easy feat. In addition I have a very good friend with a few hundred acres in western Virginia who purchased a Subaru Outback Ltd. for his wife who loves it. They have a mile long driveway(unpaved) over hill and dale and a fifteen minute drive on gravel roads before they reach pavement, and they live in the mountains. They don't rave about vehicles, as a rule, but they certainly do about this Subaru.

I intend to install immediately a Dual By-Pass filter mount from Amsoil, change all the fluids, transmission, gear oil, brake fluid to 100% synthetic. I've run synthetics for a very long time but this is to be my first run at the By-pass oil filter system, and the oil analysis program. I wonder if you've seen any other Subaru owners try it, and what if any advice you may offer.

The Subaru will be used primarily to commute 500 miles a week to work by my sister, and trips from NY to Baltimore to visit her kid in college.

Any suggestions on rust proof etc. would be appreciated.

Sincerely

Ed Burke eburke1@optonline.net
Subj: Sube
Date: 6/21/00 10:18:10 AM Eastern Daylight Time
From: elguapo@core.com (Dave)
To: nv1z@aol.com

Just stumbled across your page and was shocked to see MY Sube in the first picture! I have Liquid Silver '92 Legacy Sport Sedan just like yours -minus the mudflaps. I absolutely love that car! I've only had it for about 15 months, but I don't ever plan on getting rid of it. It has 121k and I just had the timing belts replaced and I plan on doing the rest of the 60k service myself when I can find the time. I also use mobil 1 since I feel it's less likely to cook in the Turbo. The car looks and drives like new (show me another 8-year-old car w/ 120k miles that you can say that about!) and the few problems I've experienced with it were trivial. The coolant reservoir occasionally leaks under pressure and since I had a difficult time finding a replacement, I temporarily tied zip ties around it and pretty much solved the problem... now it will occasionally dump a little coolant when I park in other people's driveways, but I call that character . The only other problem that I can think of is the poor design of the sunroof wind deflector mounting tabs -they're too small and the aluminum eventually cracks causing the rails to pop up and rip the rubber sunroof seal. The good news is that for $125, the part can easily be replaced, however, using my engineering skills, some super glue and and silicone, I was able to make it 'as good as new' for about $5. I also noticed that the design flaw has been corrected (with bigger plastic tabs) in my '98 Legacy GT wagon. Other than that, I have a slightly squeaky FR brake and the clear coat is peeling a little off the front bumper, but that might not be factory paint since the previous owner had a slight altercation with a deer at one point. I plan on changing all of the fluids soon as part of that 60k service and I'll probably replace the front brake pads while I'm at it, but that's all the work I anticipate on doing to it in the near future as I'm sure I'm not going to have any problems with it. I would like to find a set of factory driving lights and, after seeing your car, perhaps some mud flaps... and I'll probably need to refinish the wheels eventually as they're suddenly bubbling up... not sure what's causing that. So, enough about mine... tell me about yours... curious, does yours have leather interior? Supposedly leather was standard, but mine has somewhat hokey cloth and vinyl instead. Not sure why anyone would opt for that. Mine's also an automatic, which is something I've never been very excited about, but the turbo makes up for that. BTW, this is my fourth Sube... My two previous Subes were the equally rare '85 RX Turbo 4WD's. Those cars were just as fun and reliable as my newer Subes, but I lost them both to cancer. I guess I did blow a turbo on one of them at one point though, but other that, they were great cars and I miss them still. oh well, gotta go... take care

Dave

Subj: Re High Milage
Date: 7/19/00 6:14:23 PM Eastern Daylight Time
From: wizzy@blueyonder.co.uk (wizzy)
Reply-to: wizzy@blueyonder.co.uk
To: nv1z@aol.com

Hi Richard . My names Steve Davies Live in shropshire in UK. I own a 1998 Legacy 4Cam Turbo Saloon Done 126000 Miles With no problems at all. I Change the oil every 3000 miles And it goes like a dream .Keep up the work on web only just found you and thanks Steve Davies
Subj: Long mileage Subaru
Date: 7/21/00 9:24:09 PM Eastern Daylight Time
From: tpickering@home.com (Tim Pickering)
To: nv1z@aol.com

Richard,

I am the proud owner of a 'winestone' 92 Legacy L with a five speed trans. The car has 210,000 miles on it and the only thing I've had to replace was the battery at 90,000 miles. The A/C went at 187,000, but it was the fault of a blown fuse on the A/C condenser fan. The car still has the original clutch (with no sign of wearing out!), original exhaust/catalytic converter and the original struts and shocks. I tuned it up at 100,000 miles, but it was more because I felt I should, not because it needed it.

I change the oil every 7500 miles with Havoline 10W-30. It doesn't use any oil between changes. I rotate the tires at the same time as the oil change. I am on my fourth set of tires and they average 65,000 per set. They wear very evenly. I run regular gas in it.

Don't know what else to say. The car is rust free, the interior is perfect still.

Thanks for the site! I'll check back on it from time to time and I'll give updates if anything changes with my car.

Regards,

Tim
Subj: Subaru
Date: 7/6/00 4:33:44 PM Eastern Daylight Time
From: joeluby@corleygasket.com (Joe)
To: nv1z@aol.com

Hello I am so interested in being on your web site. And the reason why is I
am sure that no one has more subaru's then I have. Starting from top year on
down and miles also.
95 SVX 130,000
94 SVX 80,000
94 Legacy 126,000
93 Legacy 75,000
92 SVX 118,000
89 XT 125,000
86 XT Turbo 128,000
83 Gl Wagon almost 300,000
I promise you I am not kidding and I am not a
Dealer, I have pictures of all these cars and I have them all now at this
time. My name is Joe and I live In Texas, and I would love a reply

Subj: my 85 gl
Date: 7/7/00 3:59:23 PM Eastern Daylight Time
From: tmajek@telus.net (Tomasz Majek)
To: nv1z@aol.com

Hi! Glad to have found your site!

I'm a university student in North Vancouver, BC, Canada and I live up here with my 85 GL 2 wheel drive sedan that I bought with left over student loan money. I paid $1000. At the time it had 242,000km and now has 314,000km. Since I bought it I changed the oil every 8,000km. I usually use 15w40 or 20w50 as anything lighter causes it to lose about a litre every couple of weeks :( The tranny is in great shape, the clutch has been replaced once, parts of the exhaust, and other than that the car is original. It even has the original rotors! (they are still fine by the way). It sports the sad hirachi carb that performs badly on cold, wet morning, and must have some bad gaskets b/c the smell of gas is sometimes quite strong. Unfortunately now it needs both front CV joints replaced and has some rust on the back wheel wells.

I have friends with mustangs, rx7s, etc... they all laughed at me when I bought this rather "ugly" slow car. Well, since last year they all have gone through major repairs while my subie sputters along as reliable as ever. On top of that it only burns about 7L/100km.

The onyl thign I can really complain about is the lack of power steering and the act that it is not a wagon. Anyone out there willing to take this as a trade in on a 1990 loyale wagon? :)

Cheers to all the other subie freaks!

Tom
Subj: 84 Wagon - 412,000
Date: 7/3/00 5:58:08 PM Eastern Daylight Time
From: dogheaven@worldnet.att.net
Reply-to: dogheaven@worldnet.att.net
To: nv1z@aol.com

I have a customer with a 1984 GL 4x4 wagon with 412,000 miles on it. It finally quit about a month ago, the transmission expired after several years of having bad synchros. The car has had no major work since new, and has been maintained very regularly, and by competent technicians. He jokingly called Subaru back in New Jersey to complain about the tranny, and they sent him a $1000.00 gift certificate towards a new Subaru!
Subj: Subaru
Date: 7/3/00 7:51:57 PM Eastern Daylight Time
From: genek@lkdllink.net (Gene Kasper)
To: nv1z@aol.com

My 1996 Subaru Legacy AWD Wagon has 140,700 miles on it. I have had problems with the air-conditioning, and needed to clean the injectors (my fault with bad gas) but other that the only other mechanical upkeep has been tires and the front brakes. I have the manual transmission and heard that the clutch was weak and would require frequent replacing, that has not been the case and the clutch is as strong as ever. I change oil and the oil filter every 4,000 miles with regular motor oil either 5w-30 or 10W-30. I change the air filter every 25,000 miles. I also follow, more or less, the other regular maintenance. I have a 150,000 miles warranty and will be taking it back to the dealer for a final checkup.

Gene Kasper
Annandale Minnesota

I have a 1985 sub gl 4x4 wagon with 162,000 and nothing replaced. I love Subs and am looking to buy a Brat with T-tops. I live in Olympia Wash. and use my Wagon to haul my Sea Kayak and take me a the Mountain. Last weekend I climbed on Mt. Rainer which had a parking lot full of Subaru's ( most climbers use these cars which are great on gas )

take care

Monte
Philip Brooks, thousand Oaks, CA
email: subaru82@hotmail.com

Original owner 1982 Subaru GLF
currenty over 270,000 miles.
Standard Maint., oil every 5000 miles

Approx 3 water pumps, 1 radiator, 1 carb, and unfortunately 1 head gasket
at 170,000 miles.

It's starting to show its age, and may need rings soon. But, it has
never left me stranded.
I bought it new for cash with "left over" college loans.

Also know as the "babe magnet".

photos to follow.

Glad to know you are out there

"I saw your site and decided to add my pride to it. I am the first and only owner of an '87 GL Wagon, 5-speed with 1.8l 4 cyl.

I bought the car in south Florida, and after 9,000 miles took it to Denver Co. By that time, I had not put in any oil. I left Denver and took the car to Germany for a nice 3-year run around.

At 28,000 miles or so, the timing belt broke and I had to have the Germans repair it. That was fun! I had the oil changed twice in those 3-years.

I came back to Witchita KS, and had the dealer go over it. We have been running it ever since, with only dealer maintenance. Finally, at 138,000 or so miles, I had to put in a new clutch. The dealer was quite suprised at how long it had lasted. A few thousand miles later, I replaced the brakes for the first time!! No one believed that, but when you know how to use the clutch/brake combination, it's easy.

My car now has 167,836 miles on it. The rear quarter panels have some rust throug, and I am just now trying to find some rear suspension bushings. I put a quart of oil in about every 3-4,000 miles (it has been getting worse over the years).

The driver seat is getting worn, and the engine is a little sluggish, but I'll take it anywhere!"
Mr. Kahn, I drive an '84 Subaru 4x4 GL Wagon with 199,600 miles on it. I'm looking forward to seeing the odometer flip to 200,000. I bought it 10,000 miles ago and use it around town and to work and back. It is VERY reliable. I bought the car for 1,000 bucks from it's 3rd owner and drove it straight to my local Subaru dealer. I had them do an A-Z used car check. They replaced brakes, front and back, all the belts and hoses, changed the oil, flushed the radiator, put in a new fuel filter and gave it a clean bill of health. I put new tires on all the way around and since then have had a great car. The previous owner is a mechanic, he replaced the distributor components, the drive shaft, front axle and the exhaust piece that comes out of the manifold. I did a title check on the car, the original owner put 188,000 on it. It stopped running on the 2nd owner, he sold it to the mechanic. The mechanic brought it back to life (turns out it had a bad distirbutor). Recently the ac/heat fan stopped working and the muffler developed a hole. There is rust under both panels underneath the rear doors. If it passes inspection this month without being too costly I'll keep it, if not I've got my eye on an '87 Subaru wagon that's for sale down the street. (It only has 133,000 on it). By the way, we got hit hard by the Blizzard of 2000 and the 4 wheel drive on my Subaru worked like a charm. I know, it's a long story, but it's an old car. Thanks for your time.

Bill Buckman.
Hello Richard, I don't remember how I even found your site, but you deserve a big "atta boy". I have not recieved any publications from Subaru in awhile. They always had a story on someone's high mileage car. I purchased a 1991 Loyale 4wd new, my first Subaru, and have become a loyal follower. Actually, until a friend recently gave me a 1978 Brat which unfortunately is very rusty, our Loyale was our only Subaru. It has 331,960 miles on it. Anyhow, I have known for years it would go past 400,000. I trust that car more than my Mercedes. No major problems, though I will not let anyone else work on it anymore. Timing belt left my wife stranded last year and had to tow to local shop. The most work I have ever done on my engine was repairing damage non-Subaru mechanic inflicted. Only I work on it from now on! I don't know how long this car will run, but when it does puke, I can't wait to tear down engine and measure actual wear :) David & Jan Atwill Chadwick, MO
Found your page while browsing.

I currently own two Subarus. Here is my Subaru stats:

DL 83 4WD Wagon: The odometer shows 253493, but it was replaced with one that had 45000 less miles, and lately the second odometer hasn't worked either so the car has at least 310000 miles. It still runs, starts right up even after been sitting for a month. But since the heater doesn't work all that great I got a new Legacy Outback 5sp: It now has close to 90000. Have seen no problem with it.
(Actually the older performs much better in snow than the new, could be the tire size)

=====================
Jan P Ingebrigtsen
=====================

Hi Richard I just came across your site as I was trying to check inventory at my local Subaru dealer. My name is Dan, and I own a 93 Loyale 4wd wagon with 5spd manual trans. I purchased it used about 4 years ago, at 105000 miles. It is my third Subaru, and I have loved them all. This 93 just went over 220,000 miles, but it has had some problems. The right front driveshaft needs to be replaced, since I tore the boot off about three months ago. I had the clutch replaced somewhere around 120,000 miles. I had a complete loss of oil around 2 years ago when I tried to switch to synthetic oil, and all the gaskets and o-rings blew out. All I did was have the gaskets replaced. The timing belts have broken twice, around 110,000 and 190,000 miles. The second time was at around 70 mph with no other damage to the engine. The springs in the rear brake shoes have broken twice, but they are not Subaru parts. Other than that, there have been no major engine or trans repairs. Most of the problems have been caused by my lack of routine maintenance. I try to change the oil around 3-4000 miles, but I have been known to go 12,000 miles between changes. I have also driven with less than 1/2 quart of oil in the engine for about a week. It lets me know when it is low on oil by knocking very loudly! I could go on and on, so mail me back if you want to hear more. I will probably own Subarus the rest of my life, just because I love to tell stories about them.

Dan
Hi, Rich Kahn c/o Subaru High Mileage Club

I believe that my colleague Mark Tyssen (webmaster for subaru 4wd club official site) has contacted you regarding recriprocal links between respective sites. As i don't currently have a links page yet on either of my sites yet i will noe be wble to add your address to my site yet. However the site is WELL OVERDUE for a major upgrade and when i do that i will have you site linked from there. This goes for both of my sites as there are both on the same theme, but from differing perspectives.

I have looked over your site and found it to be great and i am glad that you saw ours and liked it also.

As far as my vehicle goes, its odometwer is actually in miles (unuasual for this country ((aust)))my first engine was changed at 165k miles 265000km for two reasons.
1. it was blowing smoke
2. i had the oppurtunity to fit a modified one to make the vehicle better for low down torque.

currently i have no reliable idea of how far the vehicle has gone as the odometer seems to be running slow (also larger wheels do not help) and based on my ~usual~ yearly mileage i would expect it to be a little higher that it actually is. It shows currently somewhere around 190k miles i think but i would expect it to be showing at least 205k+ miles.

As far as gearbox goes, at 163k miles it was sounding dead and by 165, when i killed the front diff towing a 1500kg car on a 750kg dual axel tralier i decided to do something about the oil prob too. When i replaced the gearbox, i got a cheap one from a wrecking yard that was not in good condition and have since fixed it.

The ratio of on road to off road that my car gets is very close to 50% / 50% and as off road work comprises mainly of: deep river crossings, bog holes, sand, mud, snow, bulldust, 35+ degrees nose up and down, loose shale, rocks, sand dunes, etc etc not to mention the tonnes of fire wood towing during the winter period, i feel that it is serving me quite well. As i have no intention of selling it i want to see if it will make 1/2 a million miles!!!

cya. doug......


Richard, I saw and book-marked your webpage, and am glad to be back to write this email to you.

Since about 1985, I bought a slightly wrecked 1976 Subaru 2 door coupe, and restored it over a period of time from replacing head gaskets on the 1400 cc engine, transmission syncros, and manufacturing some of my own body parts out of 80 thousands aluminum. This little titan ran over 400,000 miles before the engine could take no more stress, and at that time I had cashier's check in had for what I would refer to as a bare-bones 1986 XT Coupe with just the sport suspension, analog guages, and 1.8 MPFI engine. This was back about February of 1999, and yes that little 1976 coupe ran all of those years. You may have seen it in a Subaru sales brochure somewhere. I know that the sales people at the Subaru dealership in San Jose, CA took some pictures...even they were amazed.

Anyway, getting back to the 86' XT, I bought the automobile for less than blue book value, and had some major repairs performed like timing belt parts and clutch. Over a period of time thereafter, I transformed and restored the rest of this once and marginally neglected automobile. This included the addition of Subaru aluminum rims that I found at the local junk yard from an undamaged Subaru, and the cost...only $65.00 for all four!

I sold my bare-bones 1986 XT Coupe and have recently aquired, through a private sale, a fully loaded turbo-charged 1987 XT Coupe with 4 wheel drive, 80,000 original miles for about $2,000, and yes, this car is clean on the outside, and on the inside. However, the car was not running at the time of sale, and so again I was back to my favorite mechanic to have timing belts and parts and oil seals replaced, a new oil and water pump were installed.

Like my bare-bones 1986 TX Coupe, I intend to keep the new car healthy using Mobile 1 Synthetic, premium grade gasoline, and keep my regular maintenance schedules. The 1987 turbo XT has all of the amenities including the digital guages and the automatic air ride suspension.

Well that's about it for now.

Hope to hear from you soon, and keep the faith.

Greg Galaski
Rich,

Thanks for your reply.

Head gaskets are a major repair...a major pain to replace, and I have performed many replacements especially on the 76' Sub given what its referred to as the floating piston cylinder design of the 1400 cc engine. The piston cylinders were not pressed into the aluminum block but were sealed with gaskets and o-rings which produced the necessary compression.

The only picture I can possibly find of my 76' would hopefully be somewhere in my briefcase.

Yesterday it rained so hard here in Southern California that the four wheel drive on demand function on my new 87' turbo came in real handy for those partially flooded streets.

I remembered back about 1986 when I first saw the XT in the dealer showroom, and this was a fuel injected XT6, but I would have preferred the 5 speed version for maximum power transfer. Fascinating now, after all of this time, that I now finally own an XT.

Hope to hear from you soon.

Greg