With the DiMenichi Family Subaru ownership is a family affair.
New Zealanders love their Subarus! And if you live in New Zealand (specifically the Christchurch area) and are looking for a good used one, check out Tim Haines' site, http://www.rides.co.nz. You may email Tim directly by clicking here.

CJ, aka Nordy, runs a site called ClubSub, for New Zealand Subaru Enthusaists
Ian Cook from the UK runs the Subaru Impreza Driver's Club. One of their club officers is a high-performance driving instructor.

Mark Tyssen of Victoria, Australia runs the Subaru 4WD Club of Victoria. Check out what his club is doing down under.
Clint Lovell is the Webmaster of the Subaru 4WDrive Club of Queensland, Australia.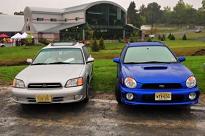 Richard,
Here is a link to the 1st Annual Subaru event held at the popular TV
show site of Orange County Choppers! Hey, we even got to meet Paul
Tuttle Sr.

http://gallery.me.com/jmoro#100600

Feel free to post the link wherever you wish.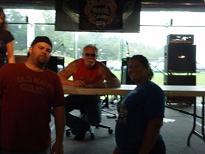 Best, And I can't wait until next May!

Jorge


Jorge L. Moro
jlmphotos@mac.com
web: http://www.viewfromthetopfloor.com
blog: www.photoblog.com/jlmphotos
member: Photographic Society of Philadelphia (est. 1860)
member: League of Creative Infrared Photographers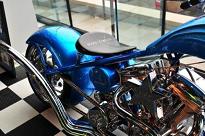 Webmaster's note:
Please check out the other pictures at the website link above. I saw the "Make-A-Wish" Chopper being built on the OCC TV program, down to and including the children putting their multi-colored hand prints on the gas tank :-)

These people deserve special recognition as being the first dealership to recognize the Subaru High Mileage Club with a cross-link between them and us. Please support them any way you can.

Signed,
The Webmaster

LemonFree.com offers free online automobile classifieds. Also if they do not have a listing, their site will check other sites for available vehicles. Please be sure to tell them if you buy or sell something via their site that you found it on the Subaru High Mileage Club.


The Subaru High Mileage Club has been in existence for six years this month. I never heard about Subaru clubs in Israel before, though it does not surprise me that Subarus would be popular over there. I wish my Hebrew was a little better so I could thoroughly enjoy this particular site. I may use this as a reason to study, review, and improve my Hebrew. Anyway, even if you speak no Hebrew at all, a picture is worth a thousand words...
Signed,
The Webmaster

You all have heard of the Ultimate Subaru Club (and message board) right? Well here it is!



Glenn Challen from "down under" shows how the Aussies have fun with their Subarus, his site being appropriately named. Some rally fun. Okay, ALOT of rally fun!!!

Think cars and car racing are a &quotmen only&quot thing? Check out the link above...



Johann Corbel is our first link from France! According to him, Subarus have only been in France for 5 years now, so not too many have reached 160,000 km, but they already have a fantastic enthusiast site, the Club-Amateurs-Subaru!
With the DiMenichi Family Subaru ownership is a family affair.
I am Jennifer Mckeown, and I own a England based tuning company. We specialise in Subaru and Mitsubishi Evolutions and cater for everything you could imagine.
As the founder of the Subaru Owners Club of Australia, it is my duty to find other Subaru Clubs from around the world and make contact -- Slade B Yuille
The Subaru SVX is probably the most unique vehicle Subaru has made in recent years. When you see it (by clicking on the logo at left) you will understand why some miss it so much.
Russell Doyle of Columbus, OH is very proud of both his Subarus, a 1999 Outback Sport and a classic 1970 360. As a matter of fact, check out the interesting stories section for more info. Check out our other 360 links below.
The FindIt Car Index page of the UK is accessible by pressing here->
Our first link from Switzerland, Webauto.ch is here!
We even had requests for links from Subaru of the Netherlands.

Chris Meach runs a classic 360 club website. Don't know what a 360 is? Check out his site.

Todd Peters of the Dallas/Ft. Worth area of Texas has a Texas-sized site dedicated to vintage Subaru restoration.